ServiceMaster by Timeless
Water damage is already an emergency, but water contaminated with sewage makes the situation worse.  Sewage water can come from sewage backups, natural flooding, and toilet overflows and it can spread very quickly throughout the property.  It is important to react right away to sewage-contaminated water because sewage can cause serious property damage and its presence is a danger to your health.  You need to call a professional disaster restoration team that can restore water damage and effectively clean biohazard materials.
At ServiceMaster by Timeless, we provide sewage cleanup services in Morristown, NJ to remove sewage water from homes and businesses and ensure that the affected areas are cleaned and disinfected.  Our sewage cleaning technicians will remove the sewage water using advanced water extraction equipment and we use powerful cleaning products and disinfectants to clean the affected areas and restore them to a safe condition.
Damage Caused by Sewage in Morristown, NJ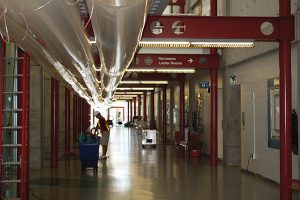 Sewage water is both damaging and dangerous as it can permanently damage affected furnishings and building materials and increase the risk of negative health effects.  As porous materials absorb the sewage water, they also absorb the waste materials within the sewage which is why furniture, drywall, and other materials can quickly sustain permanent damage.  Sewage also leaves behind an unpleasant odor that must be removed with professional deodorization processes.
In addition to the property damage it causes, sewage can have a negative impact on your health.  If not removed from an area quickly by a water restoration crew, sewage water's biohazard waste materials and dangerous toxins can spread illness or infection.
You need to stay away from water that is contaminated with sewage and call our professionals immediately for safe sewage removal.
Professional Sewage Backup Cleanup Services in Morristown, NJ
Our sewage backup cleanup professionals at ServiceMaster by Timeless are water damage restoration experts and IICRC certified biohazard cleaning specialists.  We have the training and equipment to deal with small and large sewage problems and get your property back to its original condition.  We will start by removing the sewage water and drying the damaged areas and materials.  All permanently damaged materials will be removed.  Once the sewage is removed and the affected areas are dry, we will thoroughly clean and sanitize the area to ensure it is safe.
Our sewage cleanup services in Morristown, NJ consist of the following steps:
Emergency water extraction and sewage removal
Biohazard cleaning including removal of damaged content, debris, carpeting etc.
Demolition of drywall and other building materials contaminated with sewage
Disinfection and cleaning of the affected areas
Repair and restoration of the damaged areas
Odor removal
Sewage Cleanup Done Right in Morristown, NJ
Sewage can cause serious damage fast which is why you need to call our professionals at ServiceMaster by Timeless for effective sewage cleanup. Our sewage cleaning technicians will ensure that the sewage spill is removed and that the area is cleaned and disinfected to eliminate health risks.
Give us a call at (973) 685-6117 for our sewer backup cleanup services in Morristown, NJ.
---
Related Sewage Cleanup Services
Sewage cleanup in Parsippany, NJ
Sewage backup cleanup in Mount Olive, NJ
Sewage removal in Sparta, NJ
Sewage spill cleanup in Millburn, NJ
Sewage cleanup in Randolph, NJ
Sewage removal in Montville, NJ
Sewage cleanup in Chatham, NJ
Sewage removal in Jefferson, NJ
Sewage cleanup in Rockaway, NJ
Sewage cleanup in Bedminster, NJ
Sewage cleanup in Bernardsville, NJ
---
Recent Reviews
Review by

M.L.
Rating

"Service Master responded to a water incident at my home on a Sunday evening. The company owner even responded to the initial assessment at 11pm. The company completed their tasks in efficient manner and timeframe. The company kept me informed throughout the process and on steps moving toward and working with my insurance company for a final resolution. The team manager, Matt, and owner, Bruce, were noth heavily invested in our project from start to completion."
---
Review by

V.C.
Rating

"We, FNT Solutions Inc., hired ServiceMaster by Timeless for a COVID-19 cleaning/sensitization . They did a great job thoroughly disinfecting our office space in preparation to return back to business. We would recommend ServiceMaster by Timeless to anyone."
---
Review by

A.B.
Rating

"We had a burst pipe and John and his crew were out to the house within a few hours. They immediately assessed the situation and brought in all of the supplies needed to clean up and dry out the basement. Michelle was very professional and responsive, keeping me in the loop with the insurance company and helping me to file my claim. I would highly recommend ServiceMaster by Timeless."