ServiceMaster Fire & Water Clean Up Services
Not many disasters are as dangerous as fires, especially when they spread throughout all areas of the home or building. Fires in particular, are horrendous as many sources can start and spread flames in a matter of seconds. But regardless of how far it spreads, everyone must react quickly to evacuate and call the fire department. As soon as the flames are out, immediate action must be taken to call for fire restoration services to prevent secondary damage from the smoke and soot.
ServiceMaster Fire & Water Clean Up Services provides fire damage restoration services in Lancaster, PA, and the surrounding areas to save as many building materials and items as possible. Upon our arrival, we will assess the damage and start the fire cleanup process for all at-risk items to save as many as possible. The building structure will also be stabilized, followed by structural repairs to prevent the risk of collapse. A complete fire restoration plan will then be developed to allow for the most efficient and effective process.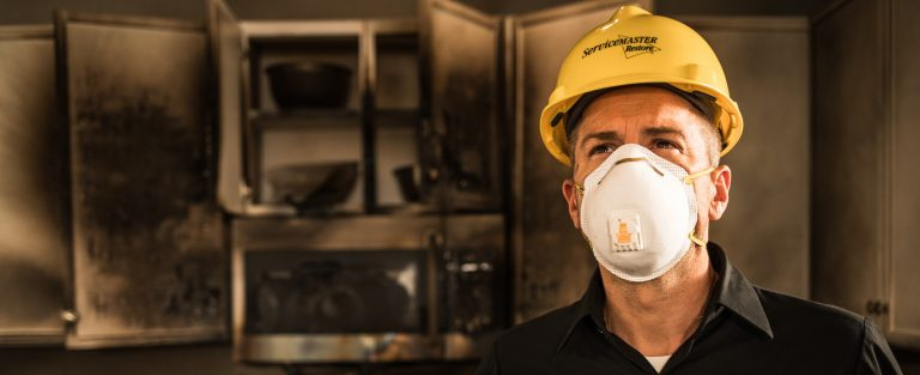 Why Fire Restoration in Lancaster, PA, Needs to Happen Fast
When fires happen, there are two levels of damage that occur: those from fire and then smoke.
When the flames spread throughout the property, the chemical combustion of the items and building materials is the primary damage, quickly causing permanent destruction. The secondary damage is caused by the smoke and soot that was produced from the burning items, covering the remaining surfaces in an oily, thick residue that will also become permanent without immediate action from soot removal services.
While the damage isn't permanent right away, the smoke and soot particles will soon cause etching, tarnishing, and corrosion to the building materials if they aren't properly cleaned. This is why it's essential to start the fire restoration process as soon as possible.
Watch ServiceMaster Video for more information on Fire Damage Restoration Process
Each of our fire restoration technicians at ServiceMaster Fire & Water Clean Up Services is trained and experienced to respond right away to fire damage cases. After a full assessment of the extent of the damage, we will develop a detailed fire damage cleanup plan that allows for efficient and effective property restoration.
We will first use advanced fire cleaning products to prevent the smoke from spreading while cleaning damaged surfaces. We will also provide reconstruction services to perform structural repairs for building materials permanently damaged from the flames.
Each of the following is included within our fire damage restoration services for the Lancaster, PA area:
Complete assessment of the damage, followed by a detailed fire restoration plan
Identification of the fire source
Removal of all items and valuable documents to prevent further damage
Water mitigation of damage from fire hoses
Removal of permanently damaged structural materials and furnishings
Structural repairs
Deep cleaning of smoke-damaged surfaces and items using advanced cleaning products
Fire and smoke odor removal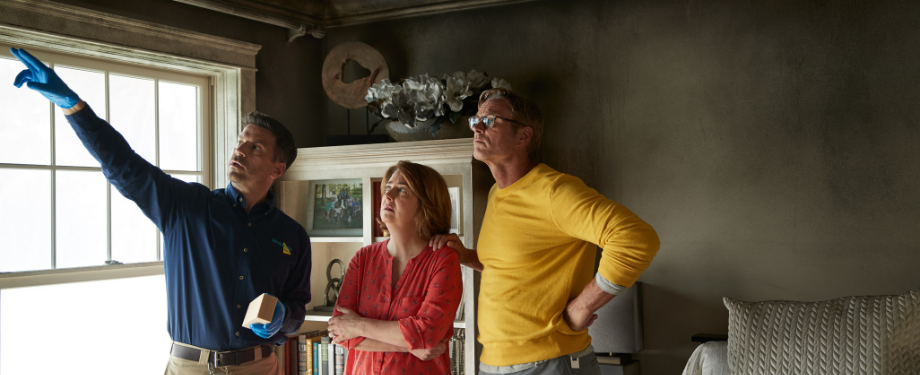 Contact ServiceMaster for Fire Damage Restoration in Lancaster, PA
ServiceMaster specializes in emergency water and fire damage restoration services. Our goal is to restore your home or office as soon as possible and minimize any inconvenience caused by the event. We respond quickly to emergencies, have a fast turnaround time, and use the most effective equipment available to ensure that your property is restored within the time frame and budget established by our technicians. Our technicians are bonded and licensed and are IICRC certified.
For emergency fire restoration services in Lancaster, PA, and the surrounding areas, contact ServiceMaster Fire & Water Clean Up Services at (717) 622-2244.
Service Areas in PA
Smoke Damage Cleanup in Ephrata, PA
Fire restoration services in Harrisburg, PA
Fire damage repair in  Hanover, PA
Fire damage restoration in York, PA
Fire Damage Cleanup in Hershey, PA
Fire Restoration in Elizabeth, PA
---
Helpful Fire Damage Problem Tips
Can Smoke Damage a Car Engine?
Fires in or near a vehicle can cause severe damage and compromise a driver's safety. However, smoke generally does not cause significant damage to the car engine. The vehicle's power may be adversely impacted, but the entire engine is unlikely to be destroyed entirely.  Learn what causes fire and smoke near an automobile, what smoke consists of, and how car owners prevent fire and smoke damage.
Fires can happen almost instantly. A single flame can spread throughout the property and start a life-threatening disaster for everyone. But these disasters can also be easily prevented simply by taking a few precautions. Be mindful of all of the following to avoid fire hazards around the home.
How to Clean Burn Marks from Walls and Cabinets in the Kitchen
Cooking mishaps, overheated candle burners, and curling irons that are not turned off can lead to burnt marks on walls and cabinets. The fire damage is unsightly yet can be cleaned with the proper techniques. Following are ways to clean off burn marks from the walls and cabinets.
---
Recent Reviews
---
Review by Kylie Irwin
Disaster Restoration
Rating

"They are very professional and caring people. Robert and his team did a great and through job. They are very detail oriented. The whole team explained everything that was gonna be done before it was done. I would recommend servicemaster to anyone they are wonderful company. Thanks to Abby and her husband Matt for going out of their way and making sure all services were called (air duct cleaning and laundry). They take pride in their company and it shows."
---
Review by Sally Russell
Disaster Restoration
Rating

"ServiceMaster is a professional first class service organization. When a fire occurred in my condominium ServiceMaster responded immediately- they were on the phone with me to help calm me down and reassure me that everything would be fine. They arrived first thing in the morning and handled the clean up professionally and with great care. Wonderful people and their work was outstanding. I highly recommend this company."
---
Review by Kerven Gerard
Disaster Restoration
Rating

"I had a hot water heater problem with water all over. ServiceMaster cleaned up all that and they did a good job. When they came in, they knew exactly what they had to do and went about doing their business. They were very nice, very quiet, and professional. They also came back and did all the follow-ups. If you have a problem, give them a call. They'll treat you right."
See All Reviews