ServiceMaster Fire & Water Clean Up Services
The damage can be devastating whenever you face mold on your property. All it takes for mold to spread is to find a surface with a food source and moisture and attach it to it. The food source allows mold to spread quicker and contaminate and damage more areas. Also, mold is a severe health risk for you and your family.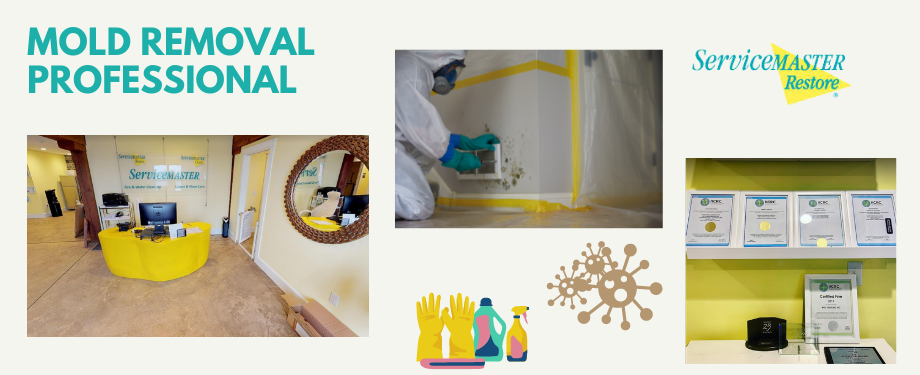 ServiceMaster Fire & Water Clean Up Services offers mold remediation services to homes and businesses in Lancaster, PA. We will remove all mold from your property, repair all areas affected by it, and restore the damaged areas back to their original state. We also make sure to remove any lingering moisture to ensure the mold does not come back.
Issues Caused by Mold
Mold growth can pose a serious risk to your health and cause significant damage to your property if left unattended. Mold feeds off cellulose found in wood, drywall, and other materials used for building homes. Once mold has spread, it can cause expensive damage to your property, including damage to the structure of the home.
Exposing your loved ones to mold is a big issue as well. They may experience coughing, itching, skin irritation, and itchiness of the eyes and throat, among other symptoms. With prolonged exposure, your loved ones may experience more serious complications such as respiratory conditions, including asthma and upper respiratory illnesses.
When facing mold, the best thing to do is reach out to mold professionals so they can remediate it to ensure your property is safe for you and your family.
Watch ServiceMaster Video for more information on Mold Remediation in Lancaster, PA
Mold Remediation by Professionals in Lancaster, PA
Our ServiceMaster Fire & Water Clean Up Services technicians are highly trained and properly certified to remediate mold growth. We first test the property for mold and then use hi-tech equipment and methods to remove it permanently from your home. Once we remove the mold, we ensure that we repair and replace any damaged areas and materials so that it is safe for you and your family to live there.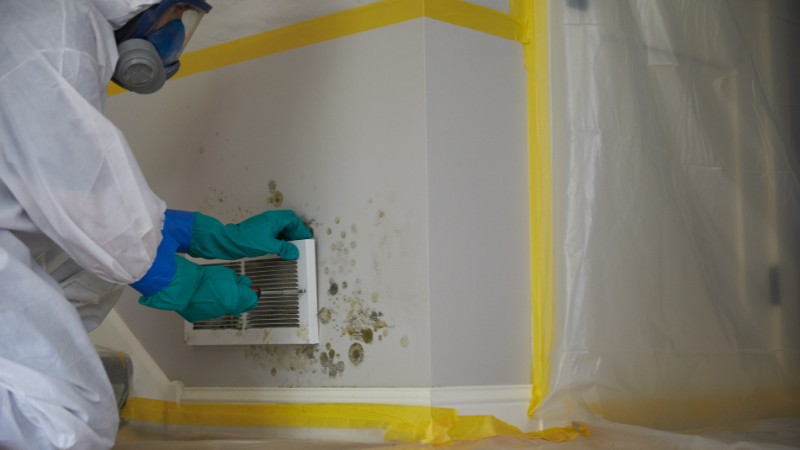 These are the mold remediation services in Lancaster, PA, we offer:
Testing and evaluating the mold
Providing mold evaluation results to your insurance
Containment of mold to prevent spreading
Removal of mold using special methods and cleaning products
Contact ServiceMaster for Mold Remediation Services in Lancaster, PA
The team at ServiceMaster understands the importance of a restoration job done quickly and efficiently. From the time a call comes in, we're on it! We've been providing quality help to homeowners for over 30 years. We're here 24/7 to restore your home or business after mold.
Any mold present at your property should be dealt with immediately to help prevent it from spreading. ServiceMaster Fire & Water Clean Up Services provides mold remediation services to ensure that all mold is removed from your property and that it is safe for you and your family to use the property. You can give us a call at (717) 622-2244 for mold removal from your home or business in Lancaster, PA.
Nearby Services Areas in PA:
Mold Removal Specialists in York, PA
Mold Remediation Technicians in Harrisburg, PA
Mold Mitigation Services in Ephrata, PA
Mold Cleaning Experts in Hanover, PA
Trusted Mold Cleanup in Hershey, PA
Professional Mold Removing Technicians in Elizabeth, PA
---
Mold and Mildew Remediation FAQ
Helpful Mold Removal Tips
Dealing with Mold After Fire Damage
A home fire is a major catastrophe, but the aftermath of a fire can be just as damaging. Consider the fire extinguishment process, which can introduce water and chemicals into the home. Dampness leads to mold. Here's how homeowners can deal with mold after fire damage.
Toxic Mold in the Rental House: Landlord Responsibilities
Toxic mold is one of the most significant indoor air quality issues in homes across the USA. The controlled climate found in modern buildings can create the perfect conditions for the growth of mold. If humidity levels are high, moisture is present, the temperature is right, and there are organic materials in parts of the home, that home can become a breeding ground for mold. Learn when mold is the landlord's responsibility and when mold is the tenant's responsibility.
Homeowners whose homes have suffered water damage often think that once the home is dried out, the problem is now solved. But as Onsite Property Services points out, drying the home is just one part of solving the problem. Water damage also exposes the home to another type of problem that is not always visible. It creates an environment for mold to grow in the home. Here's what to do to get it out of the way and carry on.
---
Recent Reviews
---
Review by Kylie Irwin
Disaster Restoration
Rating

"They are very professional and caring people. Robert and his team did a great and through job. They are very detail oriented. The whole team explained everything that was gonna be done before it was done. I would recommend servicemaster to anyone they are wonderful company. Thanks to Abby and her husband Matt for going out of their way and making sure all services were called (air duct cleaning and laundry). They take pride in their company and it shows."
---
Review by Sally Russell
Disaster Restoration
Rating

"ServiceMaster is a professional first class service organization. When a fire occurred in my condominium ServiceMaster responded immediately- they were on the phone with me to help calm me down and reassure me that everything would be fine. They arrived first thing in the morning and handled the clean up professionally and with great care. Wonderful people and their work was outstanding. I highly recommend this company."
---
Review by Kerven Gerard
Disaster Restoration
Rating

"I had a hot water heater problem with water all over. ServiceMaster cleaned up all that and they did a good job. When they came in, they knew exactly what they had to do and went about doing their business. They were very nice, very quiet, and professional. They also came back and did all the follow-ups. If you have a problem, give them a call. They'll treat you right."
See All Reviews