ServiceMaster of Old Saybrook, Middletown, and Guilford
(860) 265-8787
It is important to keep your home or building clean not only to maintain the appearance of the space, but also to contribute to a healthy and comfortable environment.  Regular cleaning will go a long way to achieving this by keeping dirt and stains to a minimum, but sometimes it is beneficial for a home or space to get a thorough deep cleaning.  Your property could benefit from deep cleaning if you recently completed a remodeling or construction project, are moving out, or if you haven't properly cleaned seldom used areas like your basement.
ServiceMaster of Old Saybrook, Middletown, and Guilford provides professional one-time project cleaning services in Essex, CT to deep clean homes and commercial buildings.  Our technicians use the best cleaning equipment, products, and methods available and we will make sure that you are happy with the results before we consider the project complete.
Professional Deep Cleaning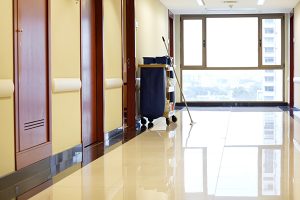 The specialized one-time cleaning services that we provide are ideal for giving your home or commercial building a deep cleaning when needed.  We start by evaluating the space and then form a cleaning plan while taking our evaluation and your specific requirements into account.  The cleaning products we use are safe and effective and allow us to produce quality results.
Our goal with our project cleaning services is to clean your property to your satisfaction.  We will take the time to understand your expectations and we will always do a final walk through with you to ensure that our cleaning services have reached your expectations.
Our one-time project cleaning services are ideal for the following:
Move In/ Move Out Cleaning: If you are moving to a new home or relocating to a new office space, you should have your current space and your new space cleaned and sanitized. Having your current space cleaned once you move everything out of it is a nice courtesy to the next owners and having your new space cleaned will ensure that you are moving into a clean and healthy space.  Our professionals can effectively deep clean empty homes and offices that are between owners or tenants.
Post Construction Cleaning: If you have ever had construction or remodeling work done in your home, then you know that you cannot move back into the space immediately after the project is complete. It is common for hazardous debris to be left behind including nails, screws, and other building materials, and there is always a lot of dust that is difficult to clean up.  Our professionals will remove all leftover hazardous debris and ensure that the space is free of dirt and dust.
Basement Cleaning: The basement is often overlooked when it comes to cleaning a home. This causes basements to become dirty and even harbor mold or mildew growth.  We will give your basement a thorough cleaning and remove mold or mildew if necessary.
Seasonal Home Cleaning: Before you move into your summer or winter home for the season, have our professionals give it a thorough deep cleaning. We will make sure your home is clean and ready for the season.
Rental Property Cleaning: If you own a home, apartment, or office space that you lease to tenants, it is a good idea to have these spaces thoroughly cleaned between tenants. We can help thoroughly clean your rental space and get it ready for your next tenants.
Whether you need deep cleaning for your home, rental space, or office, our professionals can help with our one-time project cleaning services.  We will ensure that your space gets a thorough deep cleaning and we will not consider the job complete until you are happy with the results.  Give us a call at (860) 265-8787 to learn more about our one-time project cleaning services in Essex, CT.
---
Related One-Time Project Cleaning Services
One-Time Project Cleaning in Guilford and Madison,  CT
One-Time Project Cleaning in Old Saybrook, CT
One-Time Project Cleaning in Middletown, CT