RestorationMaster
Mold growth is often a side effect of water damage because the moisture is a perfect environment for mold spores. Mold commonly grows in hidden areas, like within walls and under floorboards, because there is enough moisture and a viable food source for mold infestation. And not only can mold easily spread and cause severe structural damage to the property, but it can also trigger allergic reactions, among other health issues. It is important that you have all traces of mold removed from your property before it can spread and cause severe damage.
RestorationMaster offers complete mold removal services to remove mold growth from homes and commercial buildings in Delano, CA, and the surrounding areas in Kern County. Our professionals will assess the mold growth and completely remove it from your property. We will also restore affected materials and areas that were damaged by mold.
Problems Caused by Mold
Mold can grow anytime because mold spores are always present in the air and can form when they encounter moisture and a food source. Cellulose is mold's most common food source, and can be found in drywall, wood, and other organic building materials. Mold uses the affected materials as a food source as well and eats away at it, weakening the structure of the property. Damp and dark areas in your building are most likely to have hidden mold growth, such as the attic, crawlspace, basement, bathroom, and kitchen.
People who become exposed to mold may experience allergic reactions, like nasal congestion, headaches, coughing, and itchy eyes and throat. More serious health issues like respiratory infections and asthma occur because of frequent exposure. The elderly, young children, and people with weak immune systems are most likely to be vulnerable to mold-related illnesses.
Mold Removal in Delano, CA
If you encounter mold on your property, do not attempt to remove it yourself. Removing mold is only effective with the proper products and equipment, and disturbing mold growth may cause it to spread. Our certified technicians will use an EPA-approved mold remediation process to remove mold from your property. They will also use our advanced equipment to uncover hidden mold growth and restore affected materials and surfaces.
We start the process by assessing humidity and water levels on your property to decide if water damage restoration and repair will be needed.
Next, we contain the growth of mold and begin the mold removal process.
Then we will remove all traces of mold growth and dispose of materials and objects too damaged by mold to be repaired.
Finally, we will attempt to clean and restore damaged materials that can be salvaged.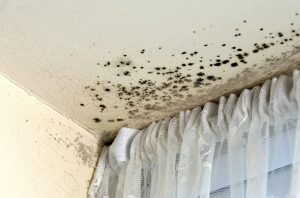 Contact Us
Call our technicians at RestorationMaster for emergency mold testing and remediation. Our professionals will remove all mold from your property and return the building to its original, safe condition.
Contact us at (661) 232-0021 for professional mold removal in Delano, CA.
---
Related Remediation Services