RestorationMaster
Mold is a serious problem for homeowners and business owners because it can cause significant damage to the building and trigger certain health risks. Mold growth is typically a result of water damage and even hoarding because mold spores need excess moisture to survive. Materials like drywall and wood are common materials for mold infestations because they contain cellulose, the main food source for mold. If mold growth is left unaddressed, it will cause permanent damage to the affected materials and surfaces.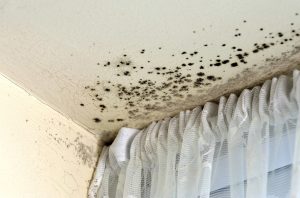 RestorationMaster provides mold removal and remediation to homes and businesses in the Tehachapi, CA, area. Our professionals will remove all traces of mold and restore affected areas and materials.
Problems Caused by Mold in Tehachapi, CA
Ignoring mold growth on your property is not advisable because it will continue spreading and eating away at the affected surfaces until it is properly removed. These surfaces and materials will weaken and discolor, ultimately weakening the structure of the building. Frequent exposure to mold causes allergic reactions like coughing, headaches, skin irritation, itchy eyes and throat, and nasal congestion. Respiratory infections are also common among those with prolonged exposure to mold.
Mold Removal Process in Tehachapi, CA
Water damage often triggers mold growth because of the excess moisture. Our mold removal specialists will:
Begin by inspecting your property for water damage.
We will then contain the mold growth to prevent it from spreading.
Next, we will use the best cleaning products and equipment in the industry to remove it.
Afterward, we will repair or replace the surfaces and materials affected by mold.
Our Mold Remediation Specialists Will:
Locate and repair the moisture source
Restore or replace the damaged materials and surfaces
Contain the mold to prevent additional damage
Contact Us
If you experience mold growth on your property, do not hesitate to contact our mold removal specialists at RestorationMaster for complete mold and mildew restoration services.
We are available 24/7 at (661) 232-0021 to offer mold removal services to homes and buildings in Tehachapi, CA, and the surrounding areas in Kern County.
---
Related Mold Remediation Services: