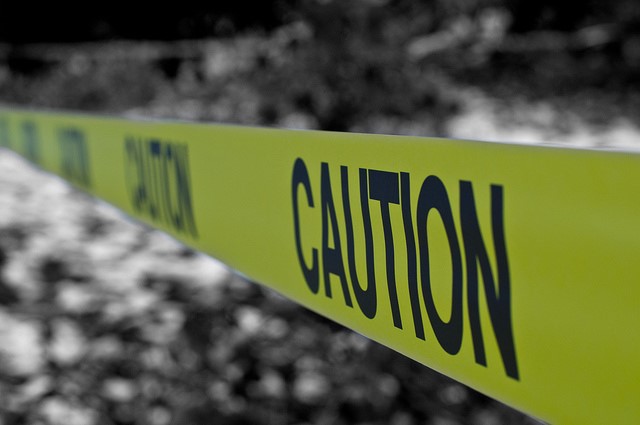 We have all seen news reports, or read articles, about violent crimes and accidents occurring across the nation. However, we never expect them to occur on our own property. If they do, it is important to know what actions to take. In the event that a death or serious injury takes place on your property, law enforcement personnel and EMTs will not dispose of harmful biohazard materials because they do not have the special licensing and training that is required. Here at ServiceMaster Restoration by Complete, we hold these special licenses, and abide by the rules and regulations set by various government agencies. This is one of many reasons why you should contact us if you are in need of trauma scene cleaning services in Clifton, NJ.
Biohazard materials, such as blood, tissue, and other bodily fluids, are very dangerous to handle because they can spread diseases and infections if handled improperly. This is why the handling of these elements is regulated to the point that law enforcement personnel and EMTs are not qualified to remove them. While cleanup efforts may not be the first thing on your mind in this scenario, please be aware of its importance for the safety of you and your loved ones.
Here at ServiceMaster Restoration by Complete, we do much more than remove dangerous biohazard materials that are a result of a crime or accident. We thoroughly clean, disinfect, and restore your property to remove all traces of the event. If the tragedy is a crime, then we work very closely with law enforcement to ensure that we are not in their way, and do not contaminate any evidence. This means that you do not need to wait to get us on-site for fear of interfering with an investigation.
For more information on what we offer here at ServiceMaster Restoration by Complete with our trauma scene cleaning services, please see below:
Timely Response: We are available 24 hours a day and, in emergencies such as these, can get a team of technicians to your property within 1 to 2 hours of your call.
Decontamination: We thoroughly clean and decontaminate all affected areas to eliminate the threat of infections or diseases spreading.
Deodorization: As you can imagine, biohazard materials do not smell pleasant. We fully deodorize affected areas.
Disposal: We are specially licensed to handle biohazard materials, and we take these elements to licensed medical waste facilities for proper disposal.
Discretion: We work quickly, quietly, and discreetly in order to prevent additional attention from being brought to your property.
Insurance Assistance: We work with various insurance companies to help coordinate claims.
Family Assistance and Support: We are always mindful of the impact that a traumatic event can have on the friends and families of those affected. When necessary, we can refer affected individuals to professional counseling.
Certification: As we stated before, our technicians are specifically trained and certified to clean areas affected by biohazard materials, and work in compliance with local and state government regulations.
If a crime, accident, or other traumatic event has occurred on your property, then we encourage you to give us a call here at ServiceMaster Restoration by Complete. We are available 24 hours a day at (732) 751-4004, and can begin our trauma scene cleaning services within 1 to 2 hours of your call. We proudly service property owners in the Clifton, NJ, area.
---
Recent Reviews
Review by

Shayon M.
for
Disaster Restoration
Rating

"The project manager and his team were very efficient and knowledgeable. Quick turnaround on all the issues we had at home."
---
Review by

Daniel C.
for
Disaster Restoration
Rating

"Work was excellent. Your people are very hardworking and conscience. I am very satisfied and would certainly recommend service master to friend and neighbors"
---
Review by

Valarie B.
for
Disaster Restoration
Rating

"All who worked did a great job, but there was a lack of communication between the various parties (insurance companies, condo association) about what work needed to be done to address the situation. The carpet was never removed. I'm not sure why."
---
ServiceMaster Restoration by Complete Reviews
Review us on Google