ServiceMaster by Timeless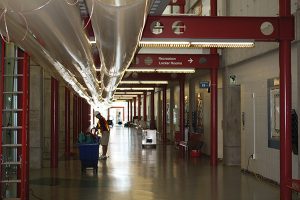 Sewage creates a messy and dangerous situation due to the harmful waste materials present after a sewage spill, septic overflow, or sewer backup. If you discover sewage water or toxic waste on your property, contact a professional disaster restoration company right away to perform safe and effective sewage removal.
ServiceMaster by Timeless provides sewage cleanup in Scotch Plains, NJ. Our sewage removal technicians are IICRC-certified and are available 24/7 to respond to sewage backups and overflows.
We will quickly arrive to extract sewage water, remove waste, and dry and disinfect the affected area.
Sewage Removal in Scotch Plains, NJ
Our sewage backup cleanup services in Scotch Plains, NJ include:
24/7 availability, fast response sewage cleanup
Sewage water extraction
Toxic and septic waste removal
Drying and dehumidification
Disinfection and cleaning treatment of affected area
Contact Us for Sewage Cleanup in Scotch Plains, NJ
If you discover a sewage spill, septic backup, or sewer drain overflow, don't hesitate to call ServiceMaster by Timeless for sewage cleanup.
We are available 24/7 at (973) 685-6117 to provide sewage removal services in the Scotch Plains, NJ area.
---
Recent Reviews
Review by

M.L.
Rating

"Service Master responded to a water incident at my home on a Sunday evening. The company owner even responded to the initial assessment at 11pm. The company completed their tasks in efficient manner and timeframe. The company kept me informed throughout the process and on steps moving toward and working with my insurance company for a final resolution. The team manager, Matt, and owner, Bruce, were noth heavily invested in our project from start to completion."
---
Review by

V.C.
Rating

"We, FNT Solutions Inc., hired ServiceMaster by Timeless for a COVID-19 cleaning/sensitization . They did a great job thoroughly disinfecting our office space in preparation to return back to business. We would recommend ServiceMaster by Timeless to anyone."
---
Review by

A.B.
Rating

"We had a burst pipe and John and his crew were out to the house within a few hours. They immediately assessed the situation and brought in all of the supplies needed to clean up and dry out the basement. Michelle was very professional and responsive, keeping me in the loop with the insurance company and helping me to file my claim. I would highly recommend ServiceMaster by Timeless."