How to Expand Your Home Improvement Business
Home improvement services are always in demand as most homeowners would rather reach out to a professional to handle the job than attempt it themselves.  Calling a professional ensures that the job is done right as even the best do-it-yourself homeowners can't do every job.
This is great news for home improvement contractors as homeowners will generally look for a professional first thing when they need a job done.  However, there is a lot of competition among contractors when it comes to remodeling, repairs, and restoration.  For your home improvement business to expand, you need to make sure that homeowners who need your services find you and not your competition.
The first thing people do when they need a home improvement or repair professional is do an online search.  If you want to expand your home improvement business, it is imperative that you have a strong online presence so that those searching online find your business first.  Consider devoting more time and resources to establishing your online presence through basic digital marketing strategies.  You can also work with a professional that provides lead generation services to get more quality leads in your service area.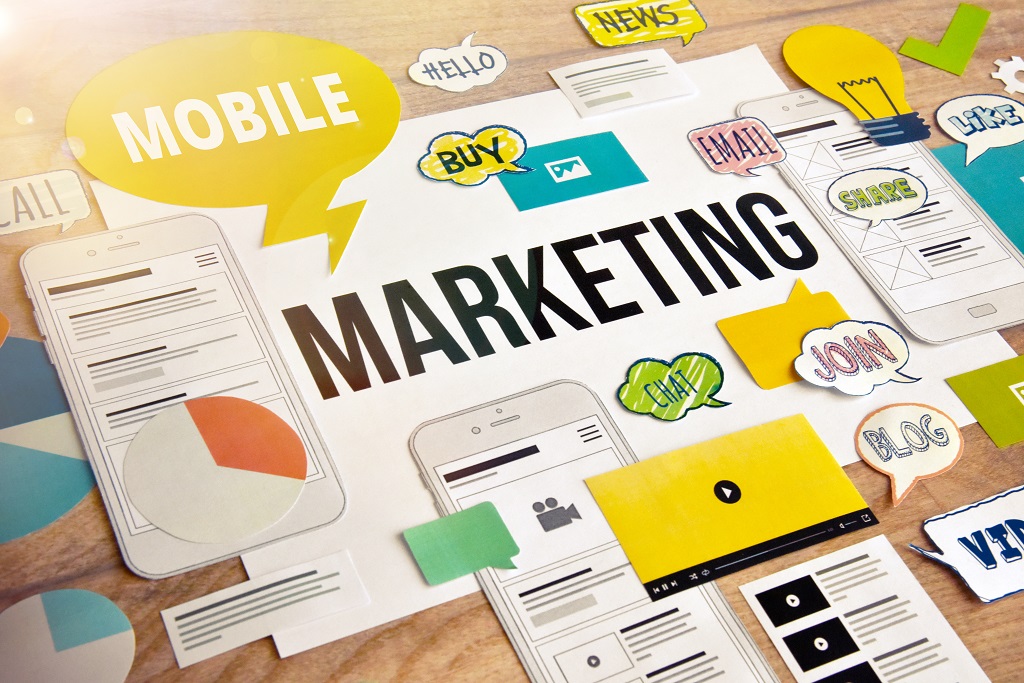 The following are common digital marketing strategies that can help you improve your online presence so you can expand your home improvement business.
Create Well-Designed Website
There are many contractors and home improvement businesses that do not have a website, let alone a good one.  Therefore, having an optimized website can immediately give you an edge over some of your competition.  You should have a website for your business because it increases the chances of people discovering your business with an online search and gives people a place to learn more about your business.
Your website should have a professional appearance with a cohesive design and easy-to-use navigation.  The site also needs to be kept up to date with accurate information about your business and the services you offer.  Customers will want to learn more about your business before making a decision which is why the content on your site is so important.  Using bright professional images on your website will also help the site perform better.  You can even use stock images which is better than using images that are low quality and poorly formatted.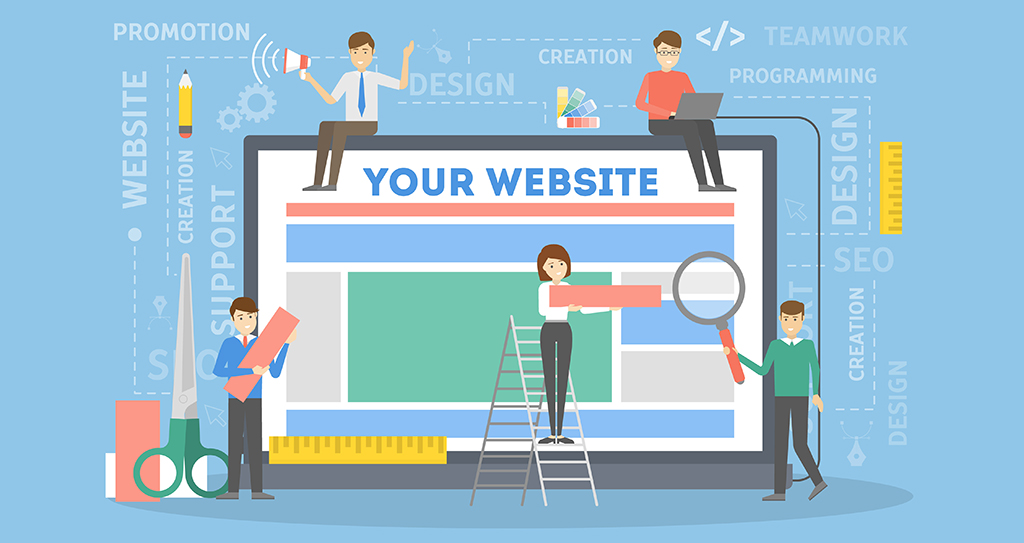 It is important for your website to look professional because if your website is poorly designed, outdated, or amateur, users will immediately leave for the next website.  Your website also needs to be designed to display properly on mobile devices.  People using their smartphones to search for a business provider will move on to the next website if yours will not load or function on their phone.
In order to maximize the amount of leads you get from your website, make sure the navigation is easy to understand so users can find what they are looking for.  The content should be clear and accurate with calls to action (CTAs) and your contact information should be easy to find.  Working with a web design professional is the best way to get a well-designed website.
Get Found with Search Engine Optimization (SEO)
Now that you have a website built, you need to make sure it can be found when people search for your services.  The best way to make your website easier to find is to optimize it for related searches with search engine optimization (SEO) strategies.  The point of SEO is to help your website rank high in the search engine results pages (SERPs) when someone conducts a search for the services you offer.  Ranking higher than your competition in the SERPs will give your business an advantage.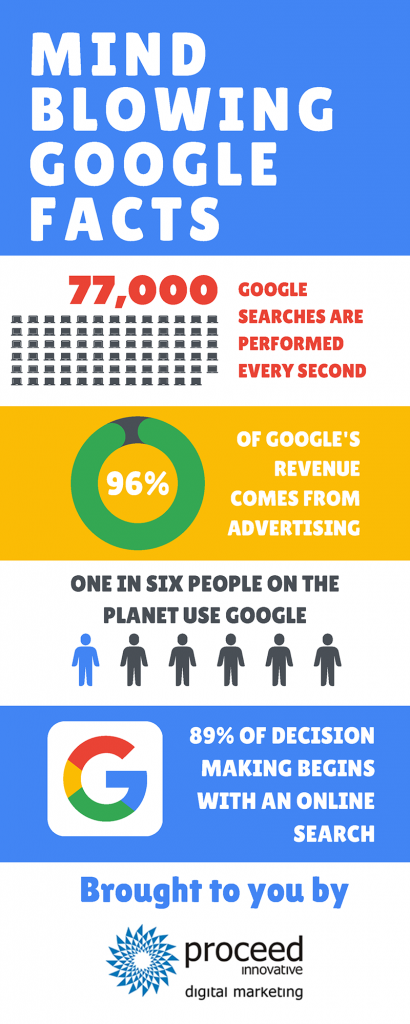 Working with SEO professionals will help ensure that your website ranks well in the SERPs as these professionals use proven strategies that follow Google's best practices.  You can also do the following yourself to improve the SEO of your website:
Google Business Profile: Creating a Business Profile with Google will increase your visibility as the profile will show up on the right sidebar for local searches and appear within Google Maps. They are free to create, and they are very effective when filled out with your business information including address, available hours, contact info, and services offered.
Keywords: Google offers a free keyword planner tool that allows you to look up keywords relevant to your business to see how many people are using these keywords in your searches. This tool will also show you similar keywords to give you an idea of what people type into the search engine when looking for your services.
Optimized content: After putting together a list of relevant keywords and phrases, use them within the content of your website so that your site is more likely to rank in the SERPs for these keywords. You should write content for your website that has a good flow and is easy to read, and you should use the keywords and phrases naturally within the text.  Poorly written text and content with obvious keyword stuffing is off-putting to potential customers.
Titles and headings: The text on your webpages should be formatted properly with titles and headers to make the text easier to understand for users and search engines. Titles and headings should be optimized with your keywords and formatted to appear within the code as titles and headers.
Easy navigation: The navigation of your website should be structured in a way that makes sense and is easy to use so that users can find what they need on your site. All of the links within the site navigation should be working.
Social media: Running a social media account and actively posting will make your business more visible online as social media posts tend to appear in relevant searches. You can also use your social media accounts to post links to your website and draw more visitors.
Invest in Pay-Per-Click (PPC) Campaign
Businesses can invest in paid advertisements through Google and other search engines known as pay-per-click (PPC) ads.  PPC ads are built around a specific keyword or phrase, and they appear above the organic search results in the SERPs.  Depending on the popularity of the keyword and the budget you set, you will pay a fee each time someone clicks on the link in your ad.
You can start a PPC ad campaign by creating an ad based on a specific keyword that is relevant to your services.  Make sure the text within the ad is optimized and include a link to a relevant page of your website.  When someone searches for the targeted keyword, your PPC ad will appear at the top.  This is a great way to boost your leads.
You can work with a professional who specializes in PPC marketing to get the most out of your investment.
Develop your Brand through Content Marketing
Good branding is crucial for the success of your online marketing efforts.  Think of your brand as the personality of your business.  Good branding resonates with potential customers and increases the trust they put in your brand.  This makes it important to develop your brand.
The best way to develop your brand and let your customers know what your business is about is through content marketing.  The following types of content allow you to effectively establish your brand:
Blogs: Including a blog on your website gives you a way to consistently update the site with fresh, informative content. Creating and posting blog content regularly will help improve your rankings in the SERPs and develop your brand.  You can write blog articles about anything related to your industry including DIY articles and maintenance tips and you have the opportunity to develop the tone and personality of your brand.  The information and branding of your blog articles will build trust among your audience so that they remember your business when they need your services.  You can also share blog posts on your social media accounts to bring more people to your website.
Email marketing: Email marketing is one of the most effective forms of content marketing as you can deliver fresh content directly to the inboxes of your subscribers. You can build a list of subscribers by putting an email sign up form on your website.  Your emails should include snippets of important information regarding special offers, new blog posts, and other things happening with your business with links back to your website.  Sending out regular emails will help you establish your brand as an authority within your industry and stay connected to current and former customers.
Develop Trusted Online Reputation
Developing your brand through effective content and social media marketing will increase the trust potential customers have of your brand.  When it comes to home repair and renovation services, customers want to be sure that the company they call is one that can be trusted.  While developing your brand and improving brand awareness is a good start, there are some other things you can do to build trust with your audience.
The first thing you can do is provide proof of certifications and other credentials on your website and show pictures from previous successful jobs to demonstrate the quality of your work.  You also need to respond to good and bad reviews.  Many people check the reviews of a business before making a decision and bad reviews, especially those with no response, will cause potential customers to look elsewhere.  Responding to bad reviews and offering to assist those who have had a bad experience shows potential customers that you care about providing good customer service.  You should also encourage satisfied customers to write online reviews and respond to them by thanking them for their business.
Lead Generation/ Buying Leads
Contractors that provide home improvement services including repair, remodeling, and renovation rely on quality leads to grow their business.  While establishing a good online presence will bring in more leads, you may not be getting a good volume of quality leads.  If you want to increase the number of quality leads, you can buy leads from a lead generation service provider.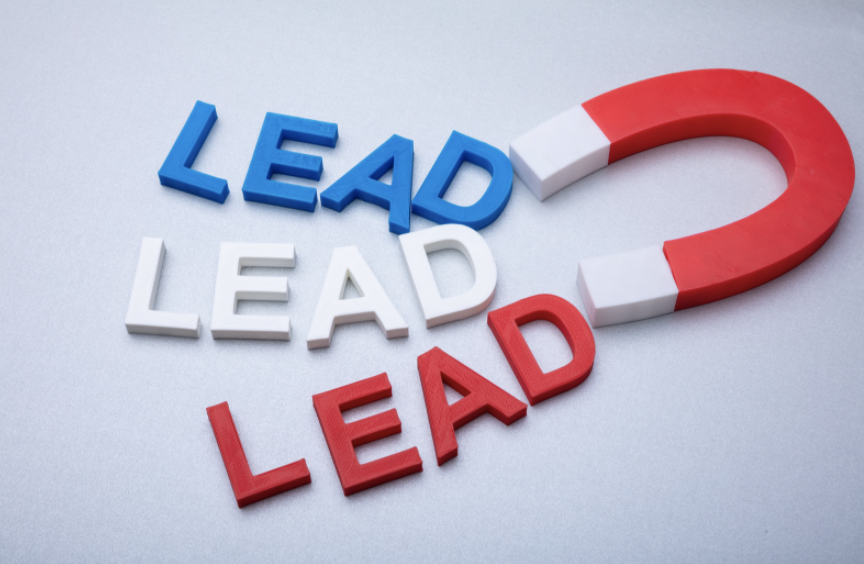 Businesses that provide lead generation services specialize in generating quality leads for specific trades and industries.  They use their own methods of generating leads, typically through highly optimized online channels, and sell the leads to relevant businesses.  Buying leads will quickly boost your volume of quality incoming leads and provide an excellent return on investment (ROI).  When working with a lead generation service provider, make sure the leads they provide are exclusive leads.  You do not want to pay for non-exclusive leads that are also being sold to your competitors.
Lead Generation for Contractors from RestorationMaster
Contractors that provide home improvement services need to have a good online presence to appear to homeowners in need and expand their business.  By following the tips listed above, you can greatly improve your online visibility and generate more traffic which will ultimately increase your volume of leads.
If you want to supplement your online marketing strategies with lead generation services, our professionals at RestorationMaster can help.  We specialize in generating quality leads for business in the restoration industry including water damage leads, fire damage leads, and mold remediation leads.  Our exclusive leads are sent directly to you so you can close the job and get paid by the customer.
Give us a call at (888) 860-7679 for more about our lead generation services.