(630) 796-6252
Construction projects in residential and commercial settings can be exciting, but the aftermath is often bittersweet. This is simply because many construction and restoration companies are better builders than they are cleaners. This is why we offer post construction cleaning services here at RestorationMaster. This service is specifically designed to rid your property of safety hazards, and leave affected areas as sanitary as possible. We provide this service to property owners in the Sugar Grove, IL, area.
Ensuring Your Safety and Health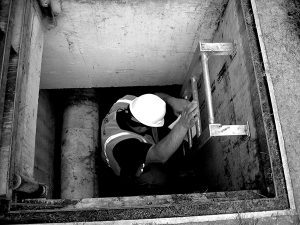 It can be frustrating to need to hire a professional cleaning company right after a construction project is completed, but it is to your benefit. It is simply a fact that small and sharp objects, such as nails, screws, and other hazards, often get left behind. Additionally, sawdust, dirt, and debris can spread throughout your property, and adversely affect other areas. Our RestorationMaster cleaning experts understand this, and know what to do to provide exemplary sanitization services.
When construction sites are not properly cleaned, the dirt and dust created can settle throughout your property. This can lead to discoloration and deterioration of building materials and fabrics, and even accumulate within your HVAC system, resulting in future complications. When these events occur, allergies, respiratory infections, and other health issues can arise well after the completion of the project. We do everything possible to prevent these problems.
Our Approach to Post Construction Cleaning
Our talented cleaning professionals and standards of excellence have propelled the RestorationMaster brand into a highly trusted and respected position. We have assisted private and public partners for years, and have used this experience to craft state-of-the-art cleaning procedures. When you pair this with the fact that we already utilize industry-best sanitization equipment and solutions, it is easy to predict the quality of service we will provide.
While many restoration and construction projects will result in similar needs regarding cleanup, circumstances do vary depending on location, and what exactly was completed. This is why we make sure to thoroughly evaluate the construction site, as well as potentially affected areas. We will also discuss any specific requests that you have, and use this information to develop an effective cleaning plan.
When you choose to make use of our post construction cleaning services, you can expect the following sanitization services, and more:
Removal of debris
Meticulous dusting of the entire jobsite and surrounding areas
Paint overspray cleaning
Wall and ceiling cleaning
Dusting and cleaning of light fixtures
Cleaning of appliances
Restroom fixture cleaning
Vacuuming and cleaning of carpeting and upholstery
Interior window cleaning
Mopping of hard surface floors
If you are a property owner in the Sugar Grove, IL, area, and are in need of our post construction cleaning services, please feel free to contact our RestorationMaster representatives at (630) 796-6252. We are happy to answer any questions you may have, and look forward to working with you soon.