There are few individuals who actually enjoy household chores such as vacuuming, dusting, and sweeping, but they are essential jobs for maintaining a clean living space. When long working hours and children are added to the mix, it is understandable that these tasks may get pushed to the side. This is why we offer home cleaning services to property owners in Sugar Grove, IL. Our RestorationMaster professional cleaners are among the best in the industry, and can be scheduled for one time or recurring visits.
Effective Home Cleaning Services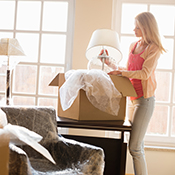 There are few businesses out there that can offer the quality of cleaning that our professionals provide. This is because of our years of sanitization experience, and years spent honing our cleaning methodologies, training personnel, and utilizing state-of-the-art equipment. No matter your needs, we are more than capable of surpassing them.
RestorationMaster cleaning personnel are also flexible with the services we provide. All you need to do is communicate specific requirements to us, and we will ensure that they are addressed. This simply means that, while we offer standard home cleaning services, these services are fully customizable depending on your needs.
Bathroom Cleaning
Some of the most frustrating areas to clean in many households are restrooms. This is primarily because of the associated bending and scrubbing required, as well as the simple fact that bathrooms are generally a little gross due to toilets and stray hair. Some of the services that you can expect from us include the following:
Sanitization of toilets, showers, bathtubs, and sinks
Cleaning of vanities and backsplashes
Wiping down of mirrors, and polishing of chrome fixtures
Washing of tiles, floors, and walls
Deodorization
Bedroom and Living Room Cleaning
Bedrooms and living rooms are largely the same in terms of their designs and furnishings. One is used to sleep, while the other is used to relax. Both oftentimes have shelving, light fixtures, and other furniture that seem to attract dust at accelerated rates. Our services will address the following and more:
Washing of hard surface flooring, and vacuuming of carpets (we will treat stains, as well)
Meticulous dusting and removal of cobwebs (e.g. cleaning of light fixtures, ceiling fans, furniture, shelving, picture frames, dressers, etc.)
Cleaning and vacuuming of furniture
Emptying of recycling bins and garbage cans
Kitchen Cleaning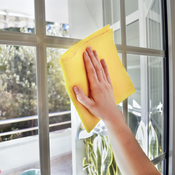 Because of food preparation and consumption within kitchens, these areas are very important to keep clean. It can be easy to let appliances and countertops grow dirty and cluttered, but this can attract both pests and harmful bacteria. To combat this, we provide the following services:
Thorough cleaning of sinks, countertops, and backsplashes
Sanitization of ovens and microwaves
Cleaning of refrigerator exteriors and stovetops
Cleaning of cabinets, tables, chairs, appliances, and other furniture
Floor washing/mopping
General Home Cleaning Services
In addition to everything listed above, there are a variety of other cleaning services we can provide when you contact RestorationMaster:
Cabinet cleaning
Window washing
Baseboard and wall washing
Basement cleaning
Post construction cleaning
Packing and unpacking assistance
Move in/move out cleaning
Basement cleaning
Furniture and upholstery cleaning
Sanitization of other accessories
RestorationMaster offers one-time, weekly, bi-weekly, and monthly home cleaning services to property owners in and around Sugar Grove, IL. If you would like to take advantage of this service, simply contact us at (630) 796-6252. We are happy to address any of your concerns, and look forward to working with you soon.