Moving to a new home can be both exciting and daunting. It takes time to pack and unpack all of your belongings, and you never truly know what to expect out of your new residence. That being said, we can assist you in your transition by ensuring that your new home is in a safe and sanitary condition before you unpack your items through our move in/move out cleaning services. RestorationMaster is an industry leading home cleaning provider, and proudly services property owners in and around Sugar Grove, IL.
Trusted Move In/Move Out Cleaning Services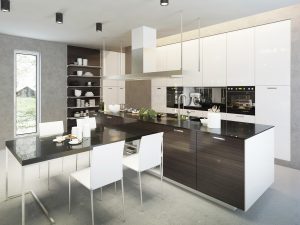 Our RestorationMaster cleaning professionals have years of experience behind them, and utilize nothing but the best sanitization equipment, solutions, and methodologies on the market. When you choose to take advantage of our move in/move out cleaning services, you will be receiving top-notch care.
The reason we include both move in and move out cleaning services is because it is a common courtesy for some to provide sanitization services for whoever is moving into their old home. In addition, it will make your old home look more presentable, and can help you find small knick-knacks that may have gotten lost over time.
As for moving into a new home, it is good to know that the property itself is in a safe, sanitary condition. If professional cleaning services are not sought, you can never be certain if dust and other allergens have been removed, and if harmful bacteria in kitchens and bathrooms have been eliminated. The last thing you need is for these and similar hazards to fester over time. If they are not addressed, then you risk future health complications, and even the discoloration and deterioration of common household materials. Additionally, it is much easier to provide a thorough cleaning before all of your belongings are spread out.
Our Approach
There are many areas within homes that present unique cleaning challenges. This is why we will begin our services by inspecting your property, discussing any special requests you have, and developing a plan of action. After this is complete, we will begin our sanitization efforts.
While there are many more specific services that we provide here at RestorationMaster, the following items should give you a better understanding of what to expect out of our residential cleaning services:
Kitchen Cleaning: Ensuring a sanitary environment for preparing and consuming food is important. We will sanitize countertops, ovens, stoves, and refrigerators, and clean out cabinets and pantries. We will also dust and clean any ceiling fixtures, and scrub your floors.
Bedroom and Living Room Cleaning: People tend to spend a lot of time in these areas, which can increase their levels of dirt, dust, and debris. We address this by cleaning and/or vacuuming hard surface floors and carpets, and dusting everything (e.g. ceiling fans, light fixtures, closets, etc.). We can even wash the baseboards and walls.
Restrooms Cleaning: Bathrooms can obviously retain a good amount of bacteria if they are not properly cleaned. We vastly reduce this risk by sanitizing toilets, showers, and sinks, and thoroughly cleaning flooring and tiles. We will even clean out vanities and medicine cabinets, and provide deodorization services.
If you would like to utilize our move in/move out cleaning services, simply contact our RestorationMaster representatives at (630) 796-6252. We are happy to schedule an appointment for you, and we proudly service property owners in the Sugar Grove, IL, area.