RestorationMaster
(888) 915-7197
Natural disasters are every homeowner's worst nightmare. Whether it damages the basement or the entire house, the effects can be devastating. While floods, storms, house fires, and even vandalism are our specialty, RestorationMaster guarantees a quick arrival for quality reconstruction services in Salem, OR. Our technicians have the experience and equipment necessary to restore your home back to its original, stable condition.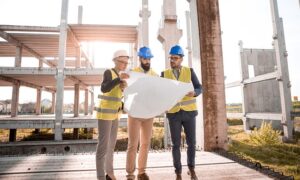 We understand that the effects of such damage are both overwhelming and devastating. It can disrupt or even destroy a business, interrupt personal lives, and involve a complicated reconstruction process. However, our technicians will help by quickening and simplifying the process with our 24/7 services. We guarantee an efficient cleanup and rebuilding of your home as well as your satisfaction when the job is complete. The RestorationMaster team consists of handymen, carpenters, and subcontractors with hours of training and experience guaranteed to get the job done right the first time. While using advanced tools and equipment, they plan and build everything from a simple remodeling to complete reconstruction of the building.
Our reconstruction services include the following:
Full service general contracting
Consultation and design
Permits and licenses
Carpentry, framing, and custom woodwork
Full remodeling
Roof repair or replacement
Architectural reports and blueprints
Plumbing and electrical work
Painting and staining
Wallpapering
Smoke sealing
Carpet and flooring
Custom window treatments
If your home or building in Salem, OR or the surrounding areas has experienced damage caused by a natural disaster, call RestorationMaster immediately for our emergency reconstruction services. Our team guarantees timely, quality services and is available 24/7 at (888) 915-7197.