How to Make Customers Love Your Business
People want more than just a product or service when they interact with a business.  They want to work with a business that treats them well and that they can trust has their best interests at heart.
This is especially important for restoration contractors as customers want to know that they can trust you to restore their homes in time of need.  You have to provide a customer experience in which your customer knows that you are genuinely putting their needs first to get their property back to its original state.  If you do not provide this type of customer experience, potential clients will find and work with a competitor.
In this guide, we will cover the most important steps your business can take when interacting with customers to earn their trust and build your reputation.  Improving the customer experience will make customers love your business and their good reviews and referrals will help you grow your business.
The Customer Experience
The customer experience is more important than the quality of your products and services as customers will quickly move on to another company if they do not enjoy the experience.  The customer experience with your company doesn't just apply to when you make the sale and provide the service.  The following are the 5 phases of the customer experience applied specifically to restoration services:
Awareness: The customer has experienced damage to their home or business and needs a restoration contractor ASAP.
Consideration: The customer researches contractors including you and your competitors.
Acquisition: The customer believes your business is the best option and they contact you for your services.
Experience: Your employees are at the customer's property interacting with them and restoring the damage.
Loyalty: The customer is happy with their experience and refers you to others.
When creating the best possible customer experience, it is important to consider all 5 phases.  While your interaction with the customer begins at the third phase of acquisition, providing a good experience in those phases will help you with the first two.  This experience sequence is like a cycle and those who had a good experience with your business are most likely to refer you to friends and colleagues which will give you an edge in the first two phases.
Once the customer interaction begins at the acquisition phase, it is important to treat them right so that they love their experience.
Creating an Excellent Customer Experience
The following tips will help you treat your customers right so that they are more likely to come back and refer you to others.
Gratitude and Empathy
When interacting with your customers, it is important to show them gratitude for their business as well as empathy for their problem.  Especially when it comes to disaster restoration, empathy can go a long way.  Those who have recently experienced serious damage to their home or business are overwhelmed and it helps to know that you sympathize with their situation and are committed to resolving it.  Creating a clearly defined restoration plan and keeping them informed through every step will show the customer the level of empathy they expect.
You should also take every opportunity to thank them for their business.  If your employees make an error or the restoration is going to take longer than expected, explain the situation to them and thank them for their understanding.  Showing gratitude and empathy will resonate with your customers and make them more likely to call your company in the future or refer you to others.
Be Conscientious
Once a customer chooses to interact with your business, you must take a conscientious approach to ensure that they feel like you are doing everything you can to help them.  Make sure you follow up once a customer reaches out and discuss your restoration process with them.  You should also give them a realistic timetable for when they can expect the work to be done.
Be prepared to respond to any issues that might arise during the restoration process and reassure your customers that you have a plan to resolve the issue.  It also doesn't hurt to follow up with customers a week or two after the work is complete to see if there are any residual issues.
Communication and Transparency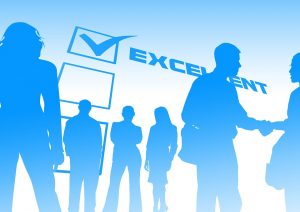 Clear communication and transparency are very important, especially when it comes to restoring property damage.  Make sure your customers understand the steps you are taking and how long the project will take so there are no surprises.  Your customers will appreciate your transparency as this will help build their trust in your company.
Ask for and Respond to Feedback
Customer feedback in the form of reviews and evaluations are important for showing potential customers that you provide excellent services and a good customer experience.  This can be as simple as asking a customer for a Google or Yelp review after your services are complete or sending a follow up survey via email.  However, you need to be careful about not being too pushy when asking for feedback.
Once you start getting feedback from your customers, make sure you respond to it.  When it comes to reviews, you can thank customers for good reviews and make sure if someone leaves a negative review that you respond right away to resolve the issue.  You can also use feedback from surveys to improve your services and customer interactions.
Delight your Customers
When you can, find ways to make your customers happy.  This could include discounts, but it doesn't have to.  It can also include going the extra mile during a job to finish ahead of time or ensure superior results.  Finding little ways to make your customers happy is a great way to build customer loyalty.
Be Available to your Customers
Your customers should never have trouble getting ahold of your business.  This means that someone should always be available to answer phones, respond to emails, and answer direct messages on your social media platforms.  If an email or message is ignored, the customer will become discouraged and quickly reach out to a competitor.  Make sure you have people ready to respond to customer inquiries across all channels of communication.
Talk to Customers like a Real Person
Communication between your employees and customers is crucial for building trust among your customers.  We have already discussed how you should be gracious, empathetic, conscientious, and transparent when talking to them, and you should always remember to talk to them like a real person.
This means communicating with your customers in an authentic manner.  Talking to them using corporate speak or industry jargon will not resonate with them and your customers may be dismissive of messages on social media that are clearly scripted.  You can still keep it professional when talking to customers but use your best judgement when it comes to being yourself in conversation.  Customers appreciate the authenticity of real conversation.
Restoration Contractor Leads with RestorationMaster
If you make sure that your employees are always treating your customers in the ways described above, you will build a loyal customer base that will trust you with their restoration and refer you to others.  Excellent customer service is of utmost important to your customers and it is the fastest way to build customer loyalty.
If you are not satisfied with the amount of leads your company is generating and you want to build a customer base, RestorationMaster can help.  We provide digital marketing and lead generation services for restoration contractors to help generate more water damage leads, fire damage leads, and more.  You will see an increase in quality leads which will help you convert your leads at a higher rate.

You can reach RestorationMaster by calling (888) 860-7679 to learn more about our lead generation services for restoration contractors.