Every day, violent crimes and accidents happen in the U.S. Despite their common occurrence, many people do not experience either which can make it traumatizing when it does happen. The scene of an accident or violent crime normally contains biohazard materials which makes the scene dangerous for anyone without the proper training. In these scenarios, you must call law enforcement and EMT's first, and then call a professional to clean up the scene. ServiceMaster Restoration of First Coast provides trauma scene cleaning services in Jacksonville, FL to safely cleanup biohazard materials. Our technicians are trained and certified to handle all biohazard materials and we will restore the scene to a safe condition.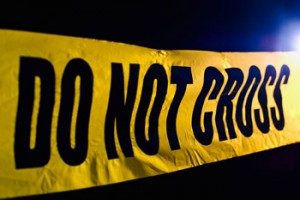 The scene of a violent crime or accident is very dangerous because of the presence of biohazard materials. Blood, tissues, and other bodily fluids are likely to be present at the scene and they contain bacteria, viruses, and other toxins. Handling these materials without the proper training can easily spread disease or infection. Our technicians have each been trained and certified to remove biohazard materials safely while effectively minimizing the risk of spreading disease. We use powerful disinfectants and cleaners to clean and sanitize the scene once the biohazard materials are removed. We make sure to also keep ourselves protected with the best personal protective equipment (PPE).
The trauma scene cleaning services we provide include these basic steps:
Removal of all biohazard materials
Thorough cleaning and sanitization of the scene
Transport of biohazard materials to a licensed medical waste facility
Work within health regulations at the local, state, and federal level
We understand that these situations are especially difficult to encounter if a friend or family member has been injured or killed. Our technicians take measures to protect your privacy and help ease the emotional burden by treating you with compassion and respect. We will arrive in unmarked vehicles and work efficiently to get the job done as quickly as possible. If the scene involves a violent crime, we will cooperate with law enforcement officials as they carry out their investigation.
Situations that involve a serious injury or death are traumatic, but you must stay composed and make the right calls. You are responsible for cleaning up a crime scene on your property so make sure you call ServiceMaster Restoration of First Coast for our trauma scene cleaning services. Our technicians will safely remove all biohazard materials and restore the scene to a safe and sanitary condition. You can reach us 24 hours a day at (904) 559-3223 for emergency trauma scene cleaning services in Jacksonville, FL.
---
Recent Reviews
Review by

Gayle Logan
for
ServiceMaster of San Francisco
Rating

Greg Kershner and his team did a superb job in response to our call regarding the need for mold remediation. He was professional and knowledgeable when he came to speak with us. His team was friendly,courteous, incredibly thorough and hard working when they came to do the job. We highly recommend this business.
---