ServiceMaster Fire & Water Clean Up Services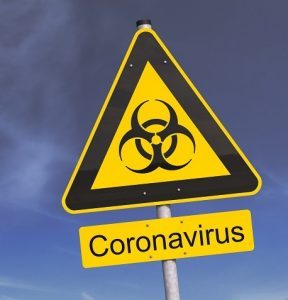 Having a clean and sanitary home and workspace is essential, especially in the middle of flu season or a pandemic. Everyone is taking steps to disinfect their home, but a professional sanitizing company can eliminate a number of bacteria and pathogens to prevent the spread of illness and disease.
ServiceMaster Fire & Water Clean Up Services is available in Harrisburg, PA and the surrounding areas to provide disinfection and cleaning services for homes and buildings. Our hospital-grade products are EPA and CDC-approved to remove each of the following: H1N1, Influenza, MRSA, Norovirus, and COVID-19.
When disinfecting your property, we focus on high touch point surfaces, like door handles, phones, tables, chairs, desks, etc. We also ensure to follow regulations from environmental specialists and the CDC for full peace of mind.
The ServiceMaster franchise has also been known to provide deep cleaning and disinfection services for all types of properties throughout the country. While each franchise is unique, ServiceMaster Fire & Water Clean Up Services is a fully equipped sanitizing company. We provide disinfection services that use products that are 99.9% effective in killing germs, viruses, and bacteria, including COVID-19.
Indeed, this is a newly discovered disease, but we are confident that our products can eliminate its spread throughout homes and buildings.
About COVID-19
Coronavirus, or COVID-19 was first discovered in Wuhan, China and it is a respiratory infection. The term COVID-19 is an acronym for (CO) corona (VI) virus (D) disease (19) 2019. While thousands of Americans have tested positive for this disease, everyone has shown different symptoms; however, those that are common include difficulty breathing, high fever, and coughing.
Those who are most vulnerable to the disease are individuals with compromised immune systems, including infants, the elderly, and those with respiratory illnesses. The disease has been known to spread through human contact as well as touching contaminated surfaces, but symptoms can take as long as 2 weeks to appear.
For more information related to COVID-19, visit the CDC FAQ on COVID-19.
Cleaning and Disinfection Services for Harrisburg, PA

According to the WHO, the best way to prevent the spread of COVID-19 is through frequent hand washing, cleaning, and disinfection. Which is precisely what our decontamination services provide.
There is a two-step process that is followed by ServiceMaster Fire & Water Clean Up Services during our disinfection service that results in total cleaning and disinfection of the property. That process will be shared with you before the sterilization services begin.
For additional peace of mind, we also protect your confidentiality during the disinfecting cleaning service.
Why Use a Sanitizing Company in Harrisburg, PA to Clean Your Property

When choosing ServiceMaster Fire & Water Clean Up Services, our decontamination professionals can provide a cleaning service that has been perfected since 1989, using the industry's latest products and equipment to keep you and our professionals safe.
Our disinfection services in the Harrisburg, PA area include each of the following:
Advanced technology: Our team invests in the highest quality technology and cleaning methods to provide peace of mind. We also follow a two-step method to ensure that all viruses, pathogens, and bacteria are removed from the home or building.
Hospital grade, CDC and EPA approved products: Each of our cleaning products is eco-friendly and 99.9% effective in removing disease-causing illnesses.
Trained and experienced team: Our team is fully trained to follow IICRC protocols when cleaning all homes and buildings.
Disinfection Services in Harrisburg, PA

To schedule your disinfection and cleaning appointment in the Harrisburg, PA area, contact ServiceMaster Fire & Water Clean Up Services at (717) 622-2244. We also provide free estimates.
---
Related Disinfection and Cleaning Services:
Sanitization and disinfection services in York, PA
Office and home disinfection services in Lancaster, PA
---
Recent Reviews
---
Review by Kylie Irwin
Disaster Restoration
Rating

"They are very professional and caring people. Robert and his team did a great and through job. They are very detail oriented. The whole team explained everything that was gonna be done before it was done. I would recommend servicemaster to anyone they are wonderful company. Thanks to Abby and her husband Matt for going out of their way and making sure all services were called (air duct cleaning and laundry). They take pride in their company and it shows."
---
Review by Sally Russell
Disaster Restoration
Rating

"ServiceMaster is a professional first class service organization. When a fire occurred in my condominium ServiceMaster responded immediately- they were on the phone with me to help calm me down and reassure me that everything would be fine. They arrived first thing in the morning and handled the clean up professionally and with great care. Wonderful people and their work was outstanding. I highly recommend this company."
---
Review by Kerven Gerard
Disaster Restoration
Rating

"I had a hot water heater problem with water all over. ServiceMaster cleaned up all that and they did a good job. When they came in, they knew exactly what they had to do and went about doing their business. They were very nice, very quiet, and professional. They also came back and did all the follow-ups. If you have a problem, give them a call. They'll treat you right."
See All Reviews