Top To Bottom Renovation
Construction projects at your home can be very costly and complex. Whether you are renovating your home, constructing a new addition, or needing to rebuild it after a disaster, it is crucial to leave the job to the professionals.
Top To Bottom Renovation provides construction services to homeowners in Ft. Washington, MD, with more than 60 years of combined experience. We can help with remodels, additions, and even renovating homes and outdoor spaces for clients. We also specialize in reconstruction services to rebuild your home after a disaster.
Professional Reconstruction in Ft. Washington, MD
If you have an idea of what you would like to do when it comes to transforming your property, we are here to help. We work with our clients to make their dreams come true, while meeting their expectations.
Our highly knowledgeable team will create a plan so they can be sure that your project is thought out step by step and it can be completed according to your expectations and timelines. We use high-quality equipment and methods to complete all the work so you can rest assured you will be left with great results.
Top To Bottom Renovation offers these construction projects:
Bathroom Remodel:
Whether you've had water damage or want to update the look of your bathroom, we will help you remodel it.
Outdoor Living:
We specialize in constructing new decks or patios and we can also repair them if you have existing ones.
Basements:
Your basement should be a space you can use. Our highly trained professionals will help you with remodeling your basement.
New Home:
If you would like to construct a new home, our highly skilled team will help you from the design to the construction and building process.
Additions:
If you are looking to add space to your home, we can help you design and construct the new addition so we can bring your vision of the space to life.
Kitchen Remodel:
The kitchen is such an important part of every home so remodeling can make it an even greater space for your family and increase the value of your home. You can rest assured that we will help you create a space that works for you and your loved ones.
Call Us for Reconstruction Services in Ft. Washington, MD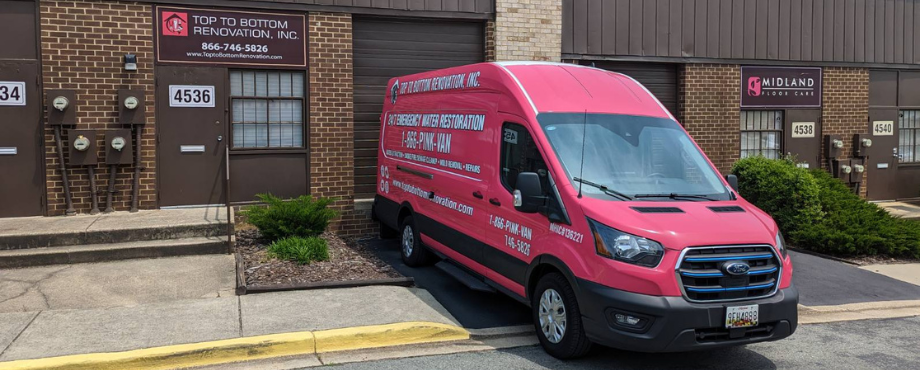 If you've experienced a disaster at your home, you can be sure that Top To Bottom Renovation will get your home back to its original state. We will do all the restoration and construction tasks that are needed to make sure everything gets done right. Our main goal is to do a quality job and make sure our clients are satisfied.
If you are looking to remodel or even fix your home after a disaster, Top To Bottom Renovation can help. We will create a plan that works for your needs and timeline to ensure everyone is satisfied. You will be left with quality results that match your vision.
To learn more about our construction services in Ft. Washington, MD, make sure to call Top To Bottom Renovation at (301) 579-8215.
---
Recent Reviews
Review by Denise Greene
Rating

"Top To Bottom is highly exceptional on every level from the quality of work to professionalism. This was my first time dealing with a flood as well as filing an insurance claim. Fred not only walked me through the process but was always available to the insurance company for their requests and visits. Unfortunately, I was out of state during the critical moments of the renovation. But, Fred went above and beyond to make a complicated situation extremely easy. His communication was thorough and consistent; and, he took the lead with other contractors to ensure that the project remained on schedule. Most importantly, I was completely at ease given the care Fred and his team took with our home. And, our kitchen looks beautiful!!! We are so fortunate to have found Top To Bottom!"
---
Review by Karen M
Rating

"OUTSTANDING!!! Fred and his team were professional, prompt, responsive and went way above and beyond in the services they provided. I contacted them to assist with water damage from a pipe that burst. His team handled the cleanup and water mitigation flawlessly. He always stayed in communication and responded to my calls, texts and questions. A week later I had a leak at another property and Fred was my first call. He handled the 2nd house as well and even identified additional things that needed to be addressed with the furnace, roof and mold. I'd give 6 stars if possible. ****** Call Fred. He'll get it done!"
---
Review by Kari Muhammad
Rating

"I can't recommend this company highly enough! Imagine getting a call in the middle of the night and being told that a pipe burst and your basement is filled ankle-high with water. That's what I was dealing with when I spoke to Fred at 4am. He immediately got a team out and they took care of the problem- getting up the water, cutting open the ceiling and the walls in several rooms. They took up the floor throughout the basement and installed heavy duty dryers. They came out everyday to assess the moisture level until everything was all dry. I was out of town while all of this was taking place, but Fred was very easy to work with and he called and/or texted me everyday! I didn't get the chance to meet him until 3 weeks later when he came by to pick up the payment. A true professional, who's company is licensed and bonded and my insurance company is very familiar with. Such a pleasure!"
---
See All Reviews