Water damage is a common disaster for homes and buildings. If you have experienced water damage at your home or building, you need to act quickly. Porous surfaces such as structural materials, furniture, upholstery, and carpets can absorb water quickly and provide a moist environment for mildew and mold growth. Therefore, it is important to call a professional water damage restoration company for dry-out and cleaning services.
Duraclean provides emergency flood cleanup and drying services in Cherry Hill, NJ. Our professional technicians will first assess the damage and use advanced equipment to dry out the affected areas. Then, Duraclean will make sure that damaged areas are cleaned and restored with high-quality methods.
Emergency Flood Damage Cleanup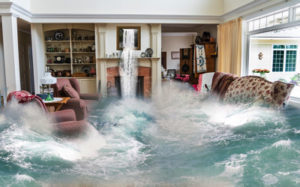 Extensive water damage can happen because of a storm, flood, or plumbing issue. To minimize the damage, you need to remove the water immediately. Your walls, carpet, flooring, ceiling, and personal property can be damaged beyond repair if floodwater stays inside for a long time. Also, this poses a threat to your health since dangerous bacteria can grow in a wet environment. If you do not dry out the affected areas very well, you may have a mold problem soon.  Duraclean's technicians have the experience to provide water removal and water damage cleanup. We use the proper equipment and techniques to dry out the affected areas for effective water damage restoration. Our technicians are knowledgeable and certified to provide water damage restoration to the highest standard
Here are Our Emergency Water Damage Cleanup Steps:
Assessment of the damage by using specialized moisture meters
Using advanced water extraction equipment to remove extra water
Drying out the affected areas with humidifiers and air dryers
Cleaning and restoration of any water damage areas
Call Duroclean at (856) 746-6351 for Emergency Flood Cleanup and Dry Out Services in Cherry Hill, NJ
Time is crucial to protect your home or building from water damage. Do not hesitate to call Duroclean in Cherry Hill, NJ for emergency flood cleanup and dry-out services.
---
Recent Reviews
---
Review by Everett Lippel
Cleaning
Rating

"Dennis and his team were professional, thorough, and clean. Very efficient. They handled directly with the insurance company and communicated very well through the entire process. Highly recommend. P.S. their equipment was also newer and functioned very well."
---
Review by 나승진
Cleaning
Rating

"Duraclean all staff were so kind and took care of all our need even more. We so appreciate them. Our insurance company also knows their reputation and could cooperate each other and we could be happy with it:)"
---
Review by John Brooks
Cleaning
Rating

"I was so comforted by this team.... Jennifer was so soft spoken & Kind & compassionate. Kris & Justin & Jennifer were all more than what we could have prayed for in this situation. Thank you."
---
See All Reviews