(585) 643-6222
There are several major disasters that can cause extensive damage to a home or building such as fires, floods, major storms, and accidents and the damage caused by these disasters usually requires complete rebuilding before the home or building can be used.  When a disaster of this magnitude occurs, making sure everyone is safe should be your top priority and once this is done, it is crucial to get the home or building stabilized to prevent more extensive damage.  RestorationMaster provides complete construction services in Rochester, NY to secure and rebuild homes and businesses that have sustained severe damage from a disaster.  Our technicians can perform and manage every aspect of the construction process to get your home or building rebuilt.
Post Construction Cleaning in Rochester, NY
Typically major disasters of this caliber can have your home or building out of use for a substantial length of time but our technicians at RestorationMaster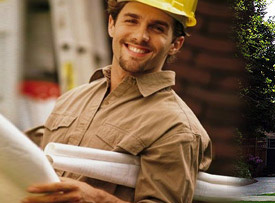 are committed to providing efficient construction services to quickly rebuild your home or building.  We can handle the reconstruction following any size loss and we have experience in many different areas of construction such as handyman services, building maintenance, carpentry, and general contracting.  As we work, our project managers will openly communicate with you at every step so that you are aware of our progress.  The construction services we offer can cover homes, multi-tenant buildings, high-rises, and retail buildings among others and include the following process:
Complete scheduling, planning, and management of the construction
Full evaluation of the damage
Controlled demolition
Free quotes for our work
Detailed report of repairs
Consultation and design
Building stabilization
If your home or building has been heavily damaged by a disaster and you need immediate emergency construction services, we can provide the following:
Emergency damage mitigation
Emergency power backup
Board-up services
Building stabilization
Water removal/ dehumidification
Smoke odor removal
Project management and consultation
Data and document recovery
Electronics restoration
Antiques and fine art restoration
Sublimation drying
If your home or building in Rochester, NY experiences significant damage from a disaster, contact RestorationMaster to secure the structure and provide construction services to rebuild it.  Our technicians have the training, experience, and equipment to provide complete construction services for homes and various types of multi-tenant buildings within a reasonable time frame.  You can reach us  for emergency construction services at (585) 643-6222.