AfterCare Restoration
Water damage is quite common because rain can spell trouble floods can happen quickly with very little warning. No amount of preparation can fully prepare your home or business as water can fry electronics, get soaked into porous materials, and leave mud and debris on your surfaces after the damage has been cleared.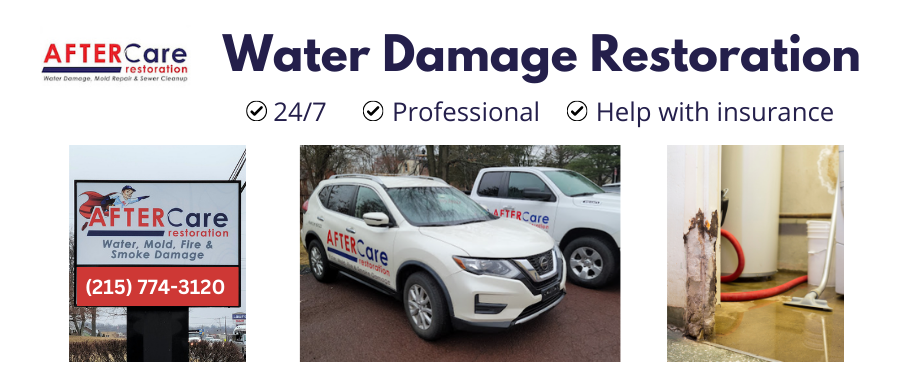 Mold and humidity can also cause severe damage to your building and possessions. AfterCare Restoration is a full-service water damage restoration company that provides 24-hour water damage restoration services for residents in Reading, PA.  We have operators on standby 24 hours a day and 7 days a week to respond to your worst water damage disasters. Our technicians have received advanced training and years of experience to restore your property and get your life back on track.
Flood Restoration and Water Damage Repairs from AfterCare Restoration
We put our technicians through intense and thorough training and certification to ensure you have a trusted hand taking care of your property. Our technicians are trained to follow the IICRC S-500 guidelines for water damage in various extremes.  We take pride in our techniques for handling water damage, from removing additional moisture to preventing further damage, to mold inspection throughout the affected area. We take exceptional care to remove all excess water and dry the area quickly to keep the damage to a minimum. Our company uses the top drying equipment available to provide dehumidification services to keep your walls and porous structures dry and prevent them from becoming compromised.
Watch RestorationMaster Video for more information on Water Damage Restoration:
Our services for Water Damage Restoration include the following:
Emergency Service and Job Site Inspections: We are available around the clock to answer your water damage emergencies. We also provide full inspections to ensure no damage goes unrepaired.
Drying and Water Extractions: We dry the area and ensure the removal of excess moisture from various sources, including from your possessions, such as upholstery and carpeting. Our dehumidification equipment also assists with drying structural elements.
Reinstallation and Cleaning: We assist with removing items from the area and make sure they are properly cleaned before being returned to your property.
Structural Repairs: If your property sustained structural damage, we can rebuild the damage and repair your property.
Contact AfterCare Restoration for Water Damage Restoration in Reading, PA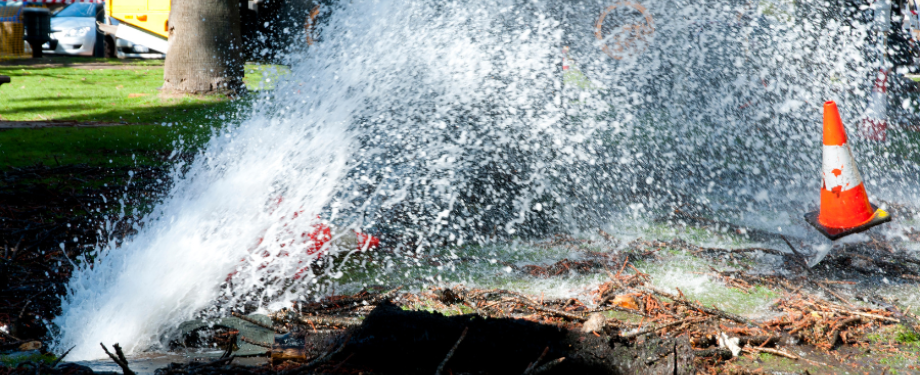 When water gets into your home or building, it can be difficult to stop the damage once it starts. The longer you wait to start the clean-up process, the more the risk of mold and property damage increases. If you find your home or business in Reading, PA facing severe water damage, don't hesitate to call AfterCare Restoration. Time can be a factor between an easy cleanup and a bigger repair bill. We control the disaster and make sure the area is sanitized to your standards. We can be reached any time at (215) 774-3120.
---
Related Water Damage Restoration Services in PA:
Flood restoration professionals in Emmaus, PA
Sewage Cleanup  experts in Bethlehem, PA
Water restoration team in Breinigsville, PA
Water Clean Up Company in Macungie, PA
Certified Water Restoration Company – Alburtis, PA
---
Recent Reviews
Review by

T.W.
Rating

"Aftercare has been truly amazing. Very professional and personal all at the same time. Brought them in for an estimate and they were able to start our drying process right away. They walked me through what I would need to address with my insurance. we are currently in the process of picking flooring which they will be installing for us both in the areas at that did have the leak as well as a larger area in the home we are very grateful and happy to work with them. I would recommend aftercare to anybody that asks"
---
Review by

S.B.
Rating

"Our basement flooded this past August with the storms. Calling Aftercare was the best decision I made. They were quick to respond, worked within my budget, and did an AMAZING job! There were some things we wanted to upgrade and they were able to help us with that as well. They changed out the flooring in our bathroom and even came back to install a new basement floor. I highly recommend them to anyone looking for reliable quality work!"
---
Review by

P.B.
Rating

"Jeff and his team were incredibly professional and their work was perfect. They worked with our insurance company so that we didn't have to deal with the headache. We will absolutely use them again in the future and recommend them to anyone who needs work done in their house."