People put a lot of trust into hospitals and healthcare facilities when they are ill or injured and it is very important for healthcare service providers to ensure their comfort and satisfaction. Nothing is more important in the healthcare industry than patient care and satisfaction and keeping a clean and sanitized facility can go a long way towards ensuring comfort and satisfaction. It is beneficial to hire a professional to provide effective healthcare cleaning services that comply with industry standards.
RestorationMaster provides health care cleaning services in Plano, TX to clean and disinfect all types of medical offices and healthcare facilities. Our technicians receive training to provide quality cleaning services that will keep your facility in compliance with HIPAA, the CDC, and JCAHO.
PCCP Training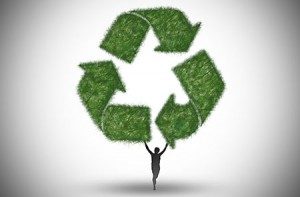 At RestorationMaster, our technicians must complete training with our Patient-Centered Cleaning Program (PCCP) before providing these services to any healthcare facility or medical office. Through this program, our technicians are trained on the best cleaning and disinfection techniques for a variety of healthcare facilities including dentist offices, physician offices, urgent care centers, surgery centers, and other medical clinics while keeping an important emphasis on the principle of patient care and satisfaction.
We also make sure that our technicians are highly trained in preventing cross contamination which is very important within healthcare facilities.
The cleaning products that we use are hospital grade, EPA-registered cleaners and we also use powerful disinfectants and other cleaning equipment such as vacuums to ensure a clean and sterile environment. You can rest assured that we will keep your facility or medical office in compliance with the cleaning standards of APIC, AORN, OSHA, and the CDC.
Our technicians can effectively clean and disinfect the following areas:
Exam Rooms: We help prevent the spread of germs and cross contamination with effective cleaning and disinfection of every surface.
Nurse Stations: It is important for portable nurse stations to be cleaned and sanitized so they do not spread germs. We can clean and disinfect portable nurse stations to reduce this risk.
Labs and Ancillary Testing Areas: We can remove germs and help prevent the spread of infection by thoroughly cleaning labs and testing areas.
Patient Waiting Areas: Waiting rooms may gather as much germs as any other area of a healthcare facility from the patients waiting to be treated. We can thoroughly clean and disinfect waiting rooms to give your patients a clean and safe place to wait.
Operating Rooms: It is important to clean operating rooms after each shift to ensure that it's a sterile environment. We can help prevent cross contamination by cleaning and sterilizing operating rooms and areas for pre-and post-surgery care.
Isolation Room Cleaning: Isolation rooms are used for patients with highly infectious diseases which increases the risk of spreading infection in these areas. We can disinfect isolation rooms to reduce the risk of cross contamination.
Dialysis Center: We will keep dialysis centers clean and sterile to protect patients that receive dialysis treatment.
Professional Cleaning Services
Healthcare cleaning services are a serious undertaking and we at RestorationMaster make sure that our technicians are highly trained and prepared to provide excellent cleaning services that keep your facility or office in compliance with the regulations of the industry.
Give us a call at (469) 809-4508 if you are interested in quality professional healthcare cleaning services in Plano, TX.