Se Habla Español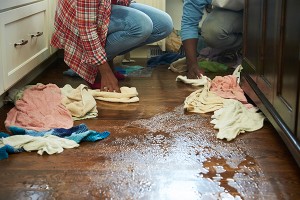 Water damage is a very common occurrence in homes and buildings and it can be caused by several different sources such as heavy rain, leaks, burst pipes, and flooding. When water damage occurs, it must be addressed immediately because ignoring it will cause the excess water to spread throughout the building and eventually lead to mold growth. ServiceMaster All Care Restoration provides water damage cleanup services to homes and businesses in Peoria and Glendale, AZ. We provide a quick response to help limit your losses and restore the water damage using the best cleaning methods and equipment available.
Flood Damage Cleanup and Restoration
If excess water or flooding in a home or building is ignored, the water will continue to spread and become absorbed by furnishings and building materials such as wood, insulation, and drywall. Do not hesitate to call ServiceMaster All Care Restoration to mitigate the damage with our flood and water damage cleanup services. Our licensed and certified technicians have the proper training and equipment to remove excess water and disinfect the damaged area to prevent mold growth. We begin these services by inspecting the checkpoints of your home or building and making an assessment of the damage to decide on the best cleaning methods.
Our staff is committed to keeping your property secure throughout the restoration process and limiting the damage to the affected areas.
You can expect the following from our flood and water damage cleanup services:
Identification of the water or moisture source
Water extraction services
Inspection and evaluation of building materials and furnishings
Anti-microbial application and deodorization
Drying with high velocity air movers
Insurance claim assistance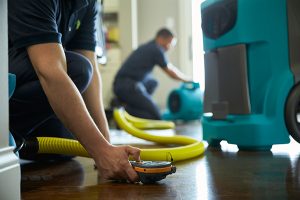 If you notice flooding or water damage in your home or business in Peoria or Glendale, AZ, call ServiceMaster All Care Restoration immediately for water and flood damage cleanup services. Our staff can effectively extract the excess water from your building and we will also assist you with your insurance claims. We can be reached 24 hours a day at 480-717-3030 for emergency water and flood cleanup services.
---
Recent Reviews
Review by

Beth Gaspadarek
Rating

"These guys were very quick about responding to my call. I was away for a couple of days and my bathroom sink sprung a leak. They were very nice and professional."