Restoration Master – Lake Forest, CA 92630
[call] 888-915-8868[/call]
Also servicing Los Angeles area
Regularly scheduled carpet and upholstery cleaning will help keep your floors and furniture looking like new, while creating a healthy indoor environment.  Restoration Master provides expert carpet cleaning service and upholstery cleaning in Orange County, California.  Our quality carpet and upholstery cleaning removes dirt, dust and allergens for cleaner air inside your home.
Carpet Cleaning
Restoration Master's expertly-trained carpet cleaners are well-versed in all carpeting brands, and know how best to remove dirt and deep-down soil, even in high-traffic areas. Our Orange County, California carpet cleaning services includes inspecting and vacuuming your carpets, pre-treating spots, professionally cleaning the entire area and returning furniture to its original position.  High traffic areas such as stairs and hallways are given special attention as part of our carpet cleaning service.
Upholstery Cleaning
We also provide upholstery cleaning to help keep your furniture looking great. Restoration Master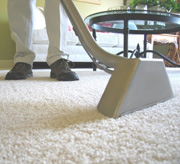 's upholstery cleaning technicians have the special tools and know-how to carefully and safely clean a wide variety of furniture fabrics.
Carpets should be professionally cleaned every 6 months to a year. A professional cleaning service has the equipment and expertise to fully remove dirt and detergent, and will remove most of the moisture in your carpet. Consumers using rented equipment often leave the carpet too wet, causing mold and fungal buildup, or they do not fully remove the detergent.
Your carpet and furniture are a major investment.  Help protect that investment in Orange County, California with Restoration Master carpet and upholstery cleaning services.
Use the form on the right to request FREE estimate for Restoration Master carpet and upholstery cleaning services in Lake Forest, CA 92630. Also servicing Los Angeles area.
January 21, 2021
Angel Matute
Rancho Cucamonga, CA
More Reviews