Many homeowners choose tile and grout surfaces for their kitchens and bathrooms because of their design versatility and durability.  Over time these surfaces can gather dirt, mildew, and other debris in the grout lines and on the tile which can really take away from the overall look.  RestorationMaster offers tile and grout cleaning services to Garland, TX to thoroughly clean your tile and grout and leave it looking like new.
Professional Deep Cleaning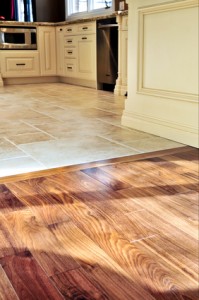 Our staff at RestorationMaster deep cleans tile and grout surfaces with a truck mounted cleaning system that removes embedded dirt and debris from tile and grout lines with high pressure water extraction.  This cleaning method eliminates dirt that sweeping and mopping often miss and it is safe for porcelain and ceramic tiles.
The tile and grout cleaning process contains the following steps:
Inspection of all tile and grout surfaces to determine best cleaning method.
Pre-treatment of spots and stains.
Removal of debris with high pressure water extraction.
Cleaning of corners and baseboards.
Effective drying of the area.
Contact Us for a Free Estimate
If your tile and grout surfaces look dull because of embedded dirt and debris, contact RestorationMaster to restore them with our tile and grout cleaning services.  Call us at (972)362-0999, 24 hours a day to schedule a tile and grout cleaning appointment in Garland, TX .