(877) 785-7221
Mold can be an annoyance as soon as it is discovered. Not only is it an unpleasant sight to see, but it can start small and spread quickly. Many property owners are actually not aware of the serious health effects that are associated with mold. While some species prove to be more dangerous than others, all cases must be removed right away. This is because they have the ability to release their spores into the air, spread to other areas, and trigger severe allergies and breathing difficulties.
However, ServiceMaster Restoration by Century is available to provide professional mold removal services in the Garland, TX area. Our mold technicians have years of experience and are certified to remove all cases of mold in both residential and commercial properties.
Damages Sustained by Mold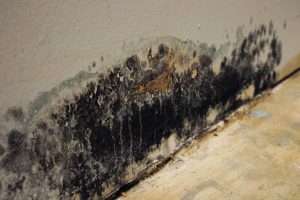 While many types of mold are dangerous, they also pose a severe threat to your building materials. As many properties contain drywall and wood for their building materials, these also provide the perfect habitat for mold to develop. As drywall and wood contain an organic material called cellulose, the fungus feeds off of structure that causes severe damage to the property. In addition, it can also spread to other areas containing high concentrations of moisture.
But the professionals at ServiceMaster Restoration by Century are experts in completely removing mold from all areas of the property. They will arrive quickly, identify all contaminated areas, secure the damage, and eliminate all spores, including the source. This is done by applying advanced products to eliminate the bacteria and prevent it from returning in the future.
Our technicians cover the following when providing mold cleanup services
• Pre-inspection upon arrival to identify the source of the mold and all contaminated areas.
• Any areas that are at high risk for future mold growth will be identified.
• The technician will use advanced products and equipment to eliminate all cases of mold at the source.
• Any remaining spores will be removed and the damage within the building materials will be restored.
• Future mold growth will be prevented by applying an additional advanced product.
• Post-inspection to ensure all areas are secured and the mold will not return in the future.
Mold Cleanup – What to Do:
• Call ServiceMaster Restoration by Century immediately upon encountering the mold.
• Wipe down any surfaces containing condensation that are not already affected by mold.
• Always wear protective equipment (eye wear, mask, and gloves) when present around the mold.
• Fix any water leaks throughout the building.
• Lower the humidity levels by turning on the dehumidifier.
• Turn on the fan or A/C unit to increase air flow throughout the property.
• Inspect the HVAC system for mold.
Mold Damage Restoration – What to Avoid
• Do not try to clean any mold yourself.
• Do not disturb any visible mold.
• Do not place a fan directly in front of the mold.
• Do not paint or caulk over any surfaces containing mold.
Professional Mold Cleaning
As soon as you discover mold on your property, it is best to never clean it yourself. This is because any improper cleaning techniques and products used will cause it to release its spores and even retreat further within the affected area. But the professionals at ServiceMaster Restoration by Century have years of experience in effectively removing all cases of mold throughout the property.
They use advanced methods, products, and equipment to identify all areas, remove the mold at its source, and prevent any future mold from developing. Finally, any building materials that have been disinfected but still contain damage will be effectively and efficiently restored to their original conditions.
If your property has been affected by mold in the Garland, TX area, call ServiceMaster Restoration by Century at (972)362-0999 for professional mold remediation services.
---
Related Mold Damage Repair Services
Mold Removal Company in Dallas, TX
Mold Remediation Company in Frisco, TX
Mold Damage Repair Company in Denton, TX
---
Recent Reviews
Review by

A.D.
Rating

"Your attention to detail. Appreciate your customer service and promptness in getting someone out to my home."
---
Review by

B.T.C.T.
Rating

"PROFESSIONAL, COURTEOUS, QUICK, NEAT AND KEPT US INFOR. WE WERE MED AS TO ALL ASPECTS OF THE PROJECTVERY SATISFIED."
---
Review by

J.J.
Rating

"Incredibly fast response!"