The pleasant and motivating working environment in any office or commercial building is highly influenced by the convenient and elegant look and feel of the surroundings. The furniture, in particular, affects the appearance and efficiency of a commercial setting to a very high extent. If it gets damaged, dirty, or worn out, it can drastically diminish the look and comfort of the office. However, furniture in commercial areas is very prone to damage because of the constant traffic that results in quick and extensive wear and tear. The most common types of damage include scratches, gouges, water marks, and a worn finish which not only give the space a less desirable appearance, but also make a bad impression to employees or clients. So, unless you want to replace the entire furnishing every couple of years, you need to arrange for proper maintenance and timely repair works.
Furniture Medic by Bob Llorente provides commercial furniture restoration and repair services to businesses in Friendswood, TX. We offer our quality services to hotels, restaurants, offices, hospitals, and others to restore commercial furniture to its original appearance and sturdiness with great speed and efficiency.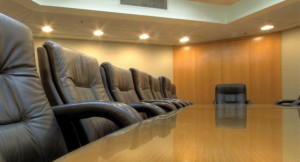 We have the proper equipment and the required knowledge and skills to renew wood, metal, and natural stones and to artistically reupholster your soft furniture, as well as to color match any surface with the rest of the interior. The high standards and the professional approach adopted by our craftsmen guarantee compliance with your specific needs and requirements and impressive final results. Our technicians are trained and experienced to repair and restore all types of furniture typically found in commercial settings. We perform all our services on-site for your convenience and work outside of your normal business hours in order not to interrupt your daily activities. Your luxurious wood wall paneling, convenient office suites, elegant conference tables, countertops, cabinets, and shelves will be restored to a flawless condition in the quickest possible manner, so that you can resume using your furniture right away.
Efficient and Trustworthy Commercial Furniture Restoration
At Furniture Medic by Bob Llorente we can effectively restore the excellent condition of both wood and leather furniture such as sofas, chairs, desks, tables, cabinets, bookshelves, etc. Our commercial furniture restoration services consist of:
On-Site Repairs
Structural repair and stabilization of faulty joint
Precision repair of wood surfaces including millwork, desks, conference tables, countertops, and molding
Furniture Enhancement
Sheen adjustment
Color touch-up
Maintenance contracts
Refinishing and Restoration
Repair of chipped granite and marble
Flood, fire, and vandalism restoration
Surface refinishing
Application of new color
Keeping the furniture in your office or commercial building functional and good-looking is imperative for ensuring the practical functionality of the space and the charming business atmosphere. Furniture Medic by Bob Llorente provides quality commercial furniture restoration services for businesses in Friendswood, TX, to help keep commercial properties in excellent condition and boost the working environment. Call us at (409) 356-4553 to receive more specific information, get a free estimate, and coordinate a convenient schedule for any required commercial furniture restoration services.