ServiceMaster of Greater Washington
Sewage water or waste materials produced from a septic backup are toxic and dangerous to approach without professional gear. However, you can't just sit around while the sewage damages and rots away at flooring, drywall, and other structural elements of your property. Instead, contact a disaster restoration service as they will have the expertise and equipment to provide effective sewage cleanup and extraction.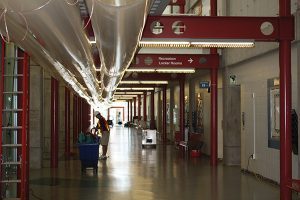 ServiceMaster of Greater Washington provides sewage cleanup in Montclair, VA. Our technicians are IICRC-certified and available 24/7 to respond to sewage backups, septic overflows, and similar emergencies. Our professionals will arrive quickly to extract sewage and septic materials, disinfect and treat the affected area, and restore the property to clean and safe condition.
Our sewage backup cleanup services in Montclair, VA include:
Fast Response: Our teams are on standby 24/7 to respond to sewage cleanup emergencies.
Sewage Extraction: First and foremost, we remove harmful sewage and contaminated water from your property.
Disinfection and Cleaning: We eliminate dangerous viruses, bacteria, and other microorganisms from affected areas.
Deodorization Services: We make use of professional-grade odor removal equipment, technologies, and processes to tackle unpleasant aromas.
Dehumidification and Drying: Once hazardous materials and excess water have been removed, we will completely dry and dehumidify affected areas.
Contact Us for Sewage Cleanup in Montclair, VA
If you experience a sewage backup, sewer drain overflow, or septic spill, contact ServiceMaster of Greater Washington for professional sewage removal.
Our technicians are licensed and available 24/7. We use the latest sewage removal methods and equipment in the industry, and will arrive quickly to mitigate the sewage damage and restore the property.
Contact us at (540) 773-2083 mold remediation services in Montclair, VA.
See All Reviews