Homeowners and building owners often have mixed feelings about construction projects taking place on their property. While the project is usually aimed at making an improvement to the home or building, the construction process itself is stressful because it puts the area out of use and creates plenty of noise and dust. Even when the project is complete, the area is not immediately ready for use because construction crews leave behind dust and debris and rarely clean up after themselves. RestorationMaster provides post construction cleaning services to clean and restore the site of a recently completed construction project in homes and buildings in Glen Ellyn, IL. Our cleaning crew can effectively remove large buildups of dust and dirt and we will also clear the area of debris so it is safe to walk through.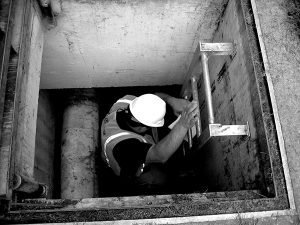 Construction crews often drag large tools and building materials through the home or building and many of the tools they use like screws, nails, and other small objects may be left behind as a step hazard. The dust created by construction projects can be a major issue because it will spread all over the home or building and if it builds up within the air ducts, it can damage your HVAC system. The dust buildup is also a potential health hazard as inhaling the dust can cause allergies and breathing problems. We will thoroughly remove all the dust that has spread throughout the building and make sure the construction site is clean and free of debris.
The post construction cleaning services we provide consist of the following:
Cleanup of all dust and dirt at the jobsite and throughout the building
Cleaning and dusting of light fixtures
Cleaning of paint overspray
Cleaning of the walls and ceilings
Cleaning of interior windows
Hard surface floor mopping
Cleaning of bathroom fixtures
Carpet treatment and vacuuming
Construction projects in your home or office can cause a number of complications but with our post construction cleaning services, you can rest assured that the area will be safe and ready to use. Give RestorationMaster a call as soon as a construction project finishes up in your home or office in Glen Ellyn, IL to have our cleaning professionals remove the dust and debris commonly left behind by construction crews. We are available at (630) 796-6252 for more about our post construction cleaning services.