(904) 559-3223
Residents of St. Johns, FL are very familiar with the effects water has on their residences. Florida often deals with hurricanes and tropical storms that result in hefty amounts of rain. In addition, the innate humidity can cause damage, too. A lot of building materials like drywall and wood are porous materials. This means such materials easily absorb water and allow it to spread through them. Because of this, the structure can suffer serious damage while also experiencing conditions for mold growth. At RestorationMaster, we offer water damage restoration services to homes and buildings in St. Johns, FL to conduct water damage clean-up and restoration. We prevent water from spreading and causing further damage and use advanced equipment to dry affected areas.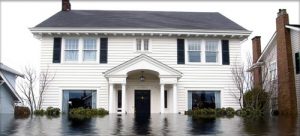 Because flooring, carpeting, walls, woodwork, and insulation can absorb it, excess water can be harmful to your home or building. This results in water spreading, materials weakening, and damage worsening. To limit the damage, you need to act immediately and call our professionals. First, we will contain the excess water on your property. Then, with our advanced water extraction equipment, we will remove the excess water. To prevent mold growth, we will make sure that the whole area is dried completely. Our water damage restoration service includes the following:
Pre-cleaning inspection and evaluation of your property's water damage
Extraction of water on your property
Various methods of drying: air movement, dehumidifying, and monitoring
Application of anti-microbials
Floor Damage Restoration
Because of major storms and heavy rain, St. Johns, FL and the surrounding areas are susceptible to flooding. Your home or building can be the victim of serious water damage rather fast, considering the porous materials that will absorb the standing water. The types of water damage your property can suffer include buckling or warping of structural materials and mold growth. The flood water can also be hazardous, because the sewage and microorganisms it can contain make the water unsanitary. As such, the flood water may cause several health issues.
If your property is flooded, be it by severe storms or a leak, be sure to call RestorationMaster for our flood damage restoration services. We know how to rid of standing water and stop it from spreading and creating more damage. We will also guarantee that the affected area will be dried and disinfected so that mold doesn't grow and health problems are minimized. If you let flood water stand, then there's more time for the water to spread and worsen damage.
At RestorationMaster, we are devoted to providing affected buildings and homes with remarkable water damage restoration services that restore such properties to their previous condition. We take the following steps to guarantee quality work:
We inspect the area to make sure that it's safe.
Our technicians will locate the moisture or water source and then fix it.
We extract water using our truck-mounted equipment.
To prevent the water damage from spreading, we isolate the affected area.
Our technicians use structural drying equipment that will dry any wet materials completely.
We also check for mold and will remove any mold we find.
We will restore or repair any damage to ensure that the property returns to its previous condition.
Never ignore water damage. If you give water time to sit, then you give it more time to cause damage and lead to mold growth. Call RestorationMaster 24/7 at (904) 559-3223 for water damage restoration services.