A flooded home or property can be a large project to handle.  This is why RestorationMaster, Utah, has the latest technology on water extraction and cleanup.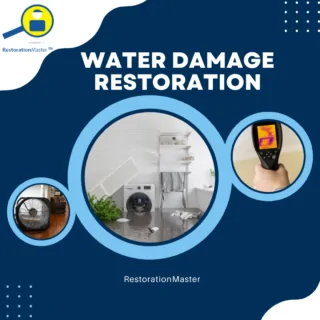 Cleaning water damage should be handled quickly and efficiently.  Since mold and mildew can start to grow within a couple days of exposure, a quick cleanup is essential to keeping your home or property safe and clean.  RestorationMaster can make sure your life is minimally disrupted and your property returned to its' original state as soon as possible.
Water Damage Cleanup
Keeping up with the latest technology can ensure your home is cleaned properly. RestorationMaster technicians know that acting quickly can minimize your losses and save you money. Items that are most porous, such as clothing, carpets and furniture need to be cleaned and dried rapidly to guarantee that they do not start to grow mold and bacteria.
Water Restoration needs to be completed by a professional who can get the job done in a timely manner. RestorationMaster has the expertise to make sure your home or commercial property is quickly restored.
Choose water damage restoration services from RestorationMaster, Utah by calling us at (801) 742-5694 and discover true "Peace of Mind."