A-Co Restoration
No one wants to experience flooding, but it could be worse if the water had been contaminated with sewage. In most cases, this is caused by sewage backups. Water from flooding can damage buildings and furniture, while sewage-contaminated water from flooding will also pose a health risk. The longer the sewage-contaminated water stays in your property, the more damage it will cause to your floor, furniture, and other properties. Worse still, the higher the risk to your health. Therefore, you must treat it as an emergency. If flooding brings sewage water to your home or business, don't delay in cleaning it. Call professionals immediately. Fortunately, it is our area of specialization.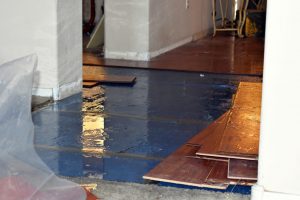 A-Co Restoration provides sewage backup cleaning in Meridian, ID. Our technicians are trained and certified to clean sewage safely and effectively. We will not only remove the water but will also dry your building, disinfect the affected areas, and restore any damage it might have caused.
Do not attempt to get rid of the contaminated water yourself, otherwise, you will be exposing yourself to more health hazards. We use modern equipment and advanced technology to remove the moisture and dry your home. In addition, all our technicians are IICRC certified.
Why You Must Clean Sewage Backups Urgently
Flooding should be treated as a matter of emergency, but when contaminated with sewage, the urgency increases. Excessive water in a building can cause damage to your property. However, if you remove the water on time, the damage may also be reversed. That is not the case with water contaminated with sewage. If you allow it to stand, it can cause permanent damage. Aside from the damage to your property, sewage can also cause health problems and put you and your household at risk. Therefore, sewage backup cleaning services are treated by professionals as an emergency.
How We Can Help You
When you call A-Co Restoration, we will arrive at your place immediately. When we arrive, we will have all our equipment to start the cleaning and restoration instantly. First, we will examine the damage to determine how much restoration is required. We will also investigate the cause of the flooding. Then, we will remove the water, extract water from your building and furniture, dry your structure, and disinfect your home. We will also restore any damage it might have caused. Most importantly, we will try our best to help you prevent future occurrences.
 You Can Call Us Today
A-Co Restoration works all hours of the day. You can call us anytime to clean sewage backups. We also remove all forms of excessive moisture and mold growth from your home and place of business. Our services are available in Meridian, ID and nearby cities. You can call us today at (208) 747-8525 and we will be ready to assist you.
---
Related Sewage Cleanup Services:
---
Recent Reviews
---
Review by Sheppard Naomi
Cleaning
Rating

"I would suggest to anyone that they get a mold inspection done in their home. I didn't think I needed one but my husband convinced me and lo and behold we did have black mold. We hired American Cleaning for the mold remediation and it seems to have worked great. My indoor allergies have greatly improved. Thank you!"
---
Review by Laura Vance
Cleaning
Rating

"Absolutley best carpet cleaning experience ever! Scott was amazing and did high quality work! I will be referring all my friends and family to him. My carpets had pet urine odor and stains which is now gone. We will be using his service again!"
---
Review by Amanda Hausser
Cleaning
Rating

"Scott came to my house and did an amazing job on my carpets. Very professional and thorough. I will definitely call Scott for my next cleaning."
---
See All Reviews