Fire is an extremely devastating and scary situation for any family. Fires can bring harm to you, your home, your precious belongings, and most importantly your family. Often times, even after your family is safe and the fire is put out, the worst of the damage is still yet to come. Soot, smoke, and other corrosive byproducts will spread damage throughout the house. They leave a disgusting odor and will destroy rooms that the fire did not even reach. Our job at
ServiceMaster Cleaning & Restoration
is to make sure the damage does not spread and eliminate the odor. We will restore all fire damage for homes and businesses in Cleveland, TN and use our advanced cleaning products to remove soot and corrosive byproducts.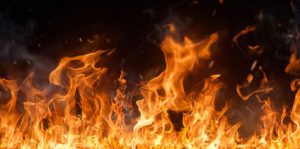 Fires are so devastating to a family because they can completely obliterate a home. Not only that, but even when the fire is put out, it will still continue to damage your home. The chemical emissions released from the fire have lasting effects if not treated immediately. That is why you must call ServiceMaster Cleaning & Restoration right away. Our technicians will limit the damage and restore all affected materials. Our chemical cleaners are much more effective than our competitors and will remove all damage caused by soot.
The fire damage restoration services we provide include these basic steps:
Emergency Pre-Cleaning
Content Cleaning
Content Pack-out and Storage
Wall, Flooring, and Ceiling Cleaning
Odor Removal
Deodorization
It is very common that after a fire, a nasty odor lingers. Not all damage to your home is physical and smoke odors can linger in a home or building for long periods of time. We will deodorize all insulation, appliances, personal belongings and other materials in your home using cleaning methods that include thermal fogging, ozone generators, Nano technologies, and hydroxyl generators. We will eliminate all traces of a fire odor!
If you have had a fire in your home, be sure to contact ServiceMaster Cleaning & Restoration right after the fire has been extinguished. Without immediate attention the damage will become worse. We will restore all fire damage and eliminate all remaining odors. We are available 24 hours a day at (423) 933-2662 for fire damage emergencies in Cleveland, TN and nearby towns.