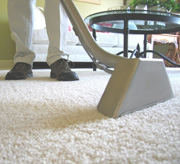 Renewit Cleaning & Restoration in Pittsford NY can handle any sized carpet and upholstery cleaning you may have. Every home has large traffic areas in which need to be taken care of on a regular basis. Keeping your carpets looking like new requires regularly scheduled carpet cleaning. Renewit Cleaning & Restoration provides expert carpet cleaning service that prolongs the life of your carpets and floors and helps create a healthy indoor environment.
Carpet Cleaning
Quality carpet cleaning removes dirt, dust and allergens from deep down in the fibers. By keeping down the amount of allergens in your home, this will ensure you and your family stay healthy. Keeping a scheduled cleaning cycle will also ensure that the life of your carpet is extended. Since purchasing new carpet for any room can be costly, make sure to keep the carpet you already have like new.
Upholstery Cleaning
Renewit Cleaning & Restoration, Pittsford expertly-trained technicians are well-versed in all carpeting
brands, and know how best to remove dirt and deep-down soil, even in high-traffic areas. They can provide a free estimate for all your carpet and upholstery needs as well. Their carpet cleaning services includes inspecting and vacuuming your carpets, pre-treating spots, professionally cleaning the entire area and returning furniture to its original position. High traffic areas such as stairs and hallways are given special attention as part of our carpet cleaning service. Having an expert take care of your carpet and home can leave you with a sound mind and clean floors.
Choose carpet cleaning and upholstery cleaning services from Renewit Cleaning & Restoration, Pittsford, New York by calling us at 585-643-6222.
---
Recent Reviews
Review by Lee
for East Aurora, NY
Rating

"Peter showed up at the house almost immediately. He assured us that he could handle the problem and started work to minimize the damage immediately. Assuring us with their knowledge and expertise, the Renewit crew treated the home as if it were their own. Peter and Andy, you went above and beyond estimates and contracted work to make sure we got the house back to selling condition and back on the market quickly. We sold the home four days later. I can't say enough about the help you gave us in a difficult situation and the great job you've done. We want you to know that we appreciate everything you did for us. Thank you all for your help and support"
---
Review by Jim
for Watkins Glen, NY
Rating

"Thank you to you and your staff for a very professional approach to a difficult situation. Good job!"
---
Review by Rita
for Watkins Glen, NY
Rating

"This has been one experience for us…. You and your staff were great… Pat was right!"
Renewit Cleaning & Restoration Reviews