South Pacific Environmental
South Pacific Environmental provides trusted disaster restoration and cleaning services for the homes and businesses of Coeur d'Alene, ID and the surrounding areas of Kootenai County.  We are a locally owned and operated business that has been serving our community for over 30 years and our technicians are highly trained and certified to provide effective disaster restoration in your time of need.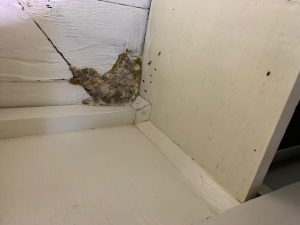 Our business began in Vancouver, WA but we relocated to northern Idaho where we have been serving homes and businesses for the past 20 years.  We have since expanded our disaster restoration business to include Big Island of Hawaii.  Our technicians at South Pacific Environmental use the latest restoration methods and modern technology to ensure thorough restoration services no matter the extent of the damage.
Our main disaster restoration services include the following:
Water damage restoration
Fire damage restoration
Mold remediation
Sewage cleanup
Disinfection services
When you call South Pacific Environmental, you will get immediate restoration services from trained, equipped and IICRC certified technicians.  We hold multiple IICRC certifications that include:
Water Damage Restoration
Applied Structural Drying
Fire & Smoke Restoration
RRR Certification
HazWoper certification
MICRO Trend certification
We are available 24 hours a day for emergency response and will work with your insurance company to help file your claim.
You can reach South Pacific Environmental at (208) 534-9491 for emergency disaster restoration services in Coeur d'Alene, ID and the surrounding areas of Kootenai County.
Water damage is a common problem because it can be caused by flooding, heavy rain, burst pipes, leaks, or overflows.  The reason water damage is dangerous is because it spreads through porous building materials and furnishings and it can cause structural damage, electrical issues, and mold growth.  You need to address water damage as soon as you find it to prevent it from spreading and causing serious damage.  South Pacific Environmental provides water damage restoration services to clean up and restore affected homes and businesses in Coeur d'Alene, ID.  Our technicians will remove standing water and thoroughly dry the area, as well as restore the resulting damage.
Experiencing a fire on your property is difficult and overwhelming as fires quickly consume everything in their path which leads to a major loss.  When the fire is put out, the damage does not stop because soot, smoke, and other corrosive byproducts are still present after the fire.  These corrosive byproducts will continue to spread and settle throughout the property, causing additional damage.  It is important to have your property restored as soon as possible after the fire to limit the damage and get your life back on track.  South Pacific Environmental provides fire damage restoration services to help clean up and repair homes and businesses affected by fires in Coeur d'Alene, ID.  Our technicians can handle every step of the restoration process, including structural repairs and soot cleanup, to get your home or business back to its pre-fire condition.
Mold is a serious problem because it can negatively impact your health and cause damage that can affect the structural integrity of your home or building.  Mold growth can appear indoors virtually any time because it only needs moisture and an organic food source to grow.  The most common indoor food source for mold is cellulose which can be find in wood, drywall, insulation, carpeting, ceiling tiles, and wallpaper.  Once mold forms, it eats away at the affected surfaces which can lead to serious damage.  At South Pacific Environmental, we provide mold remediation services to remove mold from homes and buildings in Coeur d'Alene, ID.  Our technicians find all mold growth using infrared technology and we will remove it from the affected surfaces using special chemicals.
Flooding is already dangerous when it happens in a home or building, but the situation is much worse if the flood water contains sewage.  It is common for flood water to mix with sewage before entering a home or building and you may also get sewage on your property from a sewage backup.  Regardless of how the sewage gets there, you need to act quickly because the absorption of the sewage water can cause serious damage to the affected materials.  Sewage also contains dangerous toxins that can affect your health.  South Pacific Environmental provides sewage cleanup services to safely remove sewage contaminated water from homes and businesses in Coeur d'Alene, ID.  Our technicians will remove all sewage contaminated water, as well as permanently damaged materials, and thoroughly disinfect the affected areas.
It has always been important for offices and commercial buildings to be kept clean and sanitary for the safety of their employees, customers, guests, and tenants.  The current COVID-19 pandemic has made this crucial to help prevent the spread of the virus.  The most effective way to ensure that your office or building is protected is to work with a licensed professional to thoroughly clean and disinfect your property.  At South Pacific Environmental, we provide commercial cleaning and disinfection services to help protect businesses and public buildings in Coeur d'Alene, ID from COVID-19 and other diseases.  We use advanced equipment and EPA-registered cleaning products to treat the entire property and eliminate dangerous pathogens.
Contact Us 24/7 for Disaster Restoration Services in Coeur d'Alene, ID
For all emergency disaster restoration and cleaning services, contact South Pacific Environmental. We are available 24/7 at (208) 534-9491 in the Coeur d'Alene, ID area.
---
Related Restoration and Cleaning Services:
Restoration Company Spokane Valley, WA
Restoration Company Coeur d'Alene, ID
Restoration Company Hayden, ID
Restoration Services Liberty Lake, WA