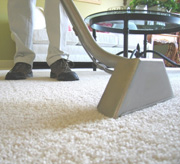 RestorationMaster is a respected franchise located in Appleton, Wisconsin. Their prices have no hidden fees.  For example, some of their competitors will charge for stain removal, furniture moving and excessive square footage.  By the time the job is completed the prices have escalated higher than anticipated.  They use a truck mount unit to clean carpet, with high temps and extreme vacuum power to remove excess water which in turn results in quicker drying times.
Carpet cleaning is an essential responsibility while being a home or business owner.  Every building has large traffic areas in which need to be taken care of on a regular basis.  Keeping your carpets looking like new requires regularly scheduled carpet cleaning. RestorationMaster, Appleton WI provides expert carpet cleaning service that prolongs the life of your carpets and floors and helps create a healthy indoor environment.
Carpet Cleaning
Regular carpet maintenance will extend the life of your carpet.  It helps to remove the particles that settle into the carpet that can eventually damage the fibers.  Routine cleanings will also help to reduce the allergens in your home.  Keeping the dust and dirt to a minimum can help keep your family healthy as well.
RestorationMaster, Appleton WI can offer you free estimates on your carpet cleaning needs. Their expertly trained carpet cleaners are well versed in all carpeting brands, and know how best to remove dirt and deep-down soil, especially in high traffic areas.
Choose Carpet Cleaning Services from RestorationMaster, Appleton, WI 54915 by calling us at 888-915-8868.