RestorationMaster™ Finder is a cost-effective online leads generation program exclusive to restoration and cleaning service providers
---
✓ Do you feel overwhelmed evaluating all new marketing platforms such as Google, Facebook, Yodle, Twitter, as well as ServiceMaster Clean © corporate website compliance requirements?
✓ Are you concerned that your competitors have better online presence and you may be losing market share?
✓ Do you feel concerned that Yellow Pages and traditional marketing are becoming less and less effective?
---
If your answer to any of the above questions is YES – you have come to the right place.
RestorationMaster™ Finder is an online lead generation program developed exclusively for ServiceMaster Clean © franchisees.
Your registration at RestorationMasterFinder.com guarantees you better online presence – see your business listing on the first page of Google when local customers search for your services by ZIP code, state, county or city. Target and convert local customers.
Join RestorationMasterFinder.com and in less than 4 weeks and less than 2 hours of your time invested in this program you will get:
1. A semi-custom website that is ServiceMaster Clean© compliant
2. Top organic (SEO) listings on Google, Yahoo, Bing for services in your area connecting you to your customers and listing your name when they are searching for your services in your area.
3. Exclusive rights to all web-generated leads requesting service in your area. ZIP codes are assigned on a first come first serve basis and once the ZIP codes are assigned to your business listing they will not be available to other business owners.
4. Social Media Presence on Facebook, Blogs, Twitter, LinkedIn, etc., designed to increase the number of sales leads sent to your business
Contact us to learn how your business can be listed on Google for tens of search terms for 33% of a typical paid search program (Ex. Google Adwords or Yodle). Contact us to schedule your opportunity discovery session today.
---
Luke Moreno – Account Executive
847.756.0835 – lmoreno@proceedinnovative.com
Jasmine Panayotov – Managing Partner
847.778.5556 – jpanayotov@proceedinnovative.com
---
EARLY REGISTRATION IS CRITICAL – CALL NOW TO SECURE YOUR TERRITORY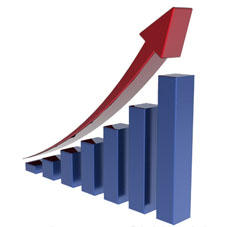 RestorationMasterFinder.com is only registering one Service provider per city and zip code.
Register and you will be able to review our affordable, low-cost program packages designed for every budget.
Get listed on the state pages for free ($199/year regular price). Register and learn how.
Why continue to spend maximum dollars for minimal results? CALL NOW to become an EXCLUSIVE MEMBER of RestorationMasterFinder.com and the number of your web leads will increase.
Proceed Innovative – the Internet marketing leader that builds revenue-generating websites for myriad industries using sophisticated SEO and analytics technology.