RestorationMaster
When your home has constant traffic coming through, it is common that your carpet may begin to appear worn down, thinned out, and dulled out. The carpet thoroughly affects the appearance of every room and can become dirtier than any other piece of furniture. For that reason, if you wish to have your carpet appear clean and tidy, you must keep up to date with regular cleaning. RestorationMaster offers professional carpet cleaning services in the Willow Grove and Southampton, PA area to remove any embedded debris and dirt from your carpet.  We can clean and restore all types of carpeting and improve the appearance for a lifetime.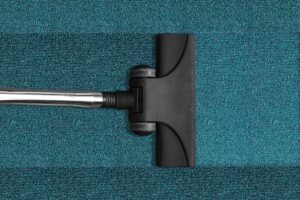 Using rental equipment to clean your carpet is very ineffective. Shampoo and chemicals leave residue behind. RestorationMaster uses a different type of carpet cleaning approach. We use the hot water extraction method in which we apply detergent and water to the carpet and extract the solution with our specialized cleaning wand. The solution takes all embedded dirt and debris with it when extracted back out. The extracted water and debris is sent to our truck-mounted holding tank and disposed of off-site. We can effectively treat all different types of stains and maintain the carpet in the future.
You Can Expect the Following Steps from Our Carpet Cleaning Process:
Pre-Treatment: We spray your carpet to help treat any dirt stains and loosen dirt.
Hot Water Extraction: Our hot water extraction method uses our top-of-the-line equipment to loosen embedded dirt and debris.
Long Term Protection: We can provide a solution to protect your carpet in the future.
Convenience: Our carpet cleaning services are fast and efficient. We can finish cleaning your carpet in as little as one day.
Free Estimate: We can evaluate what carpet cleaning services are necessary for your carpet.
Guarantee: We can make certain that you are happy with the results of the cleaning and verify with you that you are fully satisfied.
Call for Professional Carpet Cleaning in Willow Grove and Southampton, PA
In order to maintain a clean carpet, it is necessary that you have it cleaned every 6-12 months. Otherwise, some easily removable stains may become permanent. Maintaining a clean carpet is vital to any home. It will make your home appear cleaner to guests. Hiring a professional carpet cleaner will save you time and money. If you live in the Willow Grove and Southampton, PA area, contact RestorationMaster for your free estimate.
We are available at (267) 961-7065 for more information.
---
Related Carpet Cleaning Services
Carpet Cleaning in Buckingham and Doylestown, PA
Carpet Cleaning in Levittown, PA
Carpet Cleaning in Newtown and Yardley, PA