2018 CE Course for Insurance Professionals
Date: Aug 15, 2018 | 9 AM
4 FREE CE Credit Hours!
Schedule:
9:00 – 10:00 – Fire 101: Cause and Origin (Breakfast Served)
10:00 – 11:00 – Tools for Fire Investigators
11:15 – 12:15 – Analyzing Vehicle Fires (Lunch Served)
12:30 – 1:30 – Post-Fire Structural Evaluations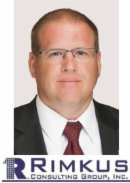 FREE Lunch & Giveaways!
All 4 approved classes are being taught by Nick Olson IAAI-CFI, NAFI-CFEI
Certified Fire Investigator by the International Association of Arson Investigators
Certified Fire and Explosion Investigator by the National Association of Fire Investigators
*Last day to register is Friday Aug. 10, 2018*
Brought to you by Target Restoration Services
Introducing the Target Restoration Services' Continuing Education Program. Throughout the year, we will be offering several different CE courses specifically for the insurance industry, including topics on fire and smoke, water, mold, claims, and ethics. 
Our introductory class will feature instructor Nick Olson, of Rimkus Consulting Group. Nick will be teaching 4 different classes that cover many different aspects of fire in the industry. This course will offer 4 CE credit hours, but you must be present for the entire session to receive full credit. So, please be sure to arrive before or promptly at 9:00 am— those who arrive late will not receive any credit.
We are waiving the registration fee for this introductory class! FREE breakfast and lunch are included. So, be sure to register today! Those who register by August 1st will be entered into a special giveaway. We will also hold a 2nd giveaway the day of class. Winners for both giveaways will be announced at the end of class (must be present to win).
Also, please make sure you sign up for our mailing list, and check out our Facebook page for upcoming classes. We look forward to seeing you there! 
When
Wednesday, August 15, 2018 from 9:00 AM to 1:30 PM CDT
Where
Target Restoration Services HQ
6900 N. State Hwy 6
Waco, TX 76712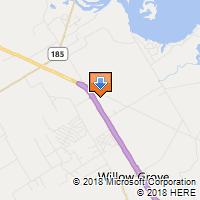 Contact
Parnell McNamara
Target Restoration Services
254-709-0410
parnell@targetllc.com
---
Recent Reviews
---