[call](813) 518-8555[/call]
Charities:
As part of our core values, ServiceMaster 24 Hour has vowed to give back to the community through charity and other organizations. Our consistency in adding value to these organizations is the reason for our all-around positive brand image and reputation in the community.
Florida Sheriffs Youth Ranches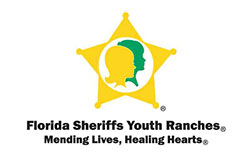 The Florida Sheriffs Youth Ranches is a 501(c)3 charitable nonprofit organization which provides a statewide network of residential childcare facilities, camping programs and community-based counseling services to Florida's needy, neglected youth and their families.
The Mission of the Florida Sheriffs Youth Ranches is to prevent juvenile delinquency and develop lawful, productive citizens through a broad range of family-centered services.
Click here to visit their website!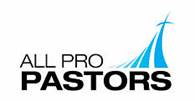 All Pro Pastors is a ministry founded in 2007 that addresses this issue head on. It is a "pastor-to-pastor" ministry bringing pastors together in very small groups of 4 for developing trust with encouragement, accountability and lifelong relationships. It is also a ministry that provides on-going words of inspiration and motivation with helpful resources, tools and special events that we can link into.
Click here to visit their website!
Faith Tampa Bay was birthed out of idea spawned from the Luis Palau Festival held in Tampa in 2007.  Since then God has continued to birth new vision and direction encouraging us to reach out to our city in new ways.
Click here to visit their website!
CBMC, Christian Business Men's Connection

Today, CBMC, Christian Business Men's Connection, has grown from a small group of men in Chicago to over 18,000 members in 700 teams across the United States. Worldwide, CBMC is active in over 70 countries with over 50,000 members totdal. Our methods continue to evolve to reflect the circumstances of modern men, but our purpose remains the same: to evangelize and disciple business and professional men for Christ.
Click here to visit their website.
Krewe of Agustina de Aragon

Agustina's are the core members of the Krewe. They are women dedicated to promoting the Krewe's motto, "Work Hard. Play Hard. Give Back. Do all things with a full Heart." Agustina's live this motto by volunteering for charitable activities primarily specializing in the interests of women and children. They also make sure to have fun, dedicating themselves full in work and in play.
Click here to visit their website!
Krewe of Charlotte DeBerry
Charlotte DeBerry is an all female pirate krewe based out of the SouthShore area. They participate in numerous charity events as well as a myriad of parades. Their mission is to help those less fortunate by being involved in charitable outreach while also spreading cheer and beads throughout the community.
Click here to visit their Facebook page!

Defenders Tampa is a fraternal motorcycle club for Active and Retired Law Enforcement, Emergency Services, Military and Public Safety Professionals. Their goal is to promote solidarity through the sport of motorcycling and brotherhood. Defenders Tampa commitment is to each other, their families and their community.
Click here to visit their website!
Affiliations & Partners: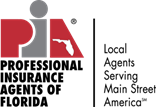 June 7, 2019
I am extremely happy with ServiceMaster. The came quickly to help restore my home that was damaged from a leaking hot water pipe. Shaun was here to assess quickly and create a plan. The Jose and Devario were here quickly to implement it. Jose and Devario came every day on water in my walls. They were prompt and courteous. If I ever need restoration services I will call Servicemaster and request the same technicians.
May 11, 2019
I like how professional both Joe and Manny were. They both did an outstanding job with my flooring issues, but more they went out of their way to help me adjust to everything. They both made sure that I was comfortable and had safe access through the house, as my furniture had to be moved out of my bedroom and into my living room. Having a small apartment meant I was limited to a small space during the restoration process. They set up my tv so I could watch while camped out in the living room and then again in my bedroom when I could move back in. They didn't have to do that but this was an example of how they extended such quality consideration for me. I also like how closely your company monitors the progress on a daily basis. I feel that by having such fast attention to my disaster, your company saved my wood flooring and certainly removed the water from my carpet, without the potential for mold to set in. Great work!