Construction projects are heavy-duty projects that require a crew of workers using tools and machinery and they often create dust and dirt that can spread throughout your home or building.  The dust created by a construction project can get caught in the HVAC system of a home and cause adverse health reactions while tools and other supplies left behind can make the area hazardous to walk through.  ServiceMaster First Response provides construction cleaning services in Sparks, NV to clean and restore construction sites in commercial and residential settings.  We have the training and equipment to clean up dust, dirt, and building materials left by construction crews to make the area safe.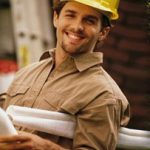 Construction sites often contain various parts such as nails, screws, scrap, plumbing parts and sheet rock in addition to dirt and dust.  These scenes are often hazardous because the dust and dirt in the air can lead to allergies or infection and there is a risk of stepping on the building materials left behind.  Our technicians will thoroughly clean the area and remove any building materials that could present a hazard while working within compliance of local codes and insurance requirements.  You can expect the following with our post construction cleaning services:
Cleaning of paint overspray
Air diffuser dusting
Light fixture cleaning
Restroom fixture cleaning
Spot cleaning of walls and interior glass
Vacuuming and spot treatment for carpet
Damp mopping of hard surface floors
Cleaning up after a construction project is an important step and our technicians will work with you through every step of the process to ensure that your house is restored to your standards.  We first assess the construction site to help us form an individualized cleaning plan as well as a timetable to finish the job.  Once the cleaning plan is formed, we provide you and your insurance company with a detailed estimate that includes the steps of the cleaning process.  A project manager is then assigned to your project who will implement the cleaning plan and answer any questions or concerns you may have.
If a construction project has just wrapped up in your home or office in Sparks, NV, contact ServiceMaster First Response for our post construction cleaning services.  We can effectively clean up and restore construction sites to get your home or office back to safer conditions.  You can reach us 24 hours a day at (775) 546-2036 for more information about our post construction cleaning services.