Serving the Round Rock area since 2008
Water Damage Cleanup
At ServiceMaster Restoration by Century, Round Rock, TX, our water damage cleanup experts are ready to help when you need it most. We handle any water damage restoration from burst pipes to rain leaks. But keep in mind that other sources may not be evident until the problem has spread.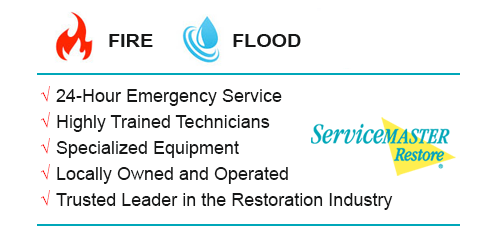 Water Damage Mitigation – Check Out This Video
For professional flood extraction services in the Round Rock, TX area, call ServiceMaster Restoration by Century at (512)765-9630.
Flood Cleanup

Starting flood cleanup as soon as possible is essential. Water can be absorbed by porous materials, including wood and sheetrock. It may also seep under the substructure of floors. When initiating the cleanup process, we first remove excess water. Water damage restoration is continued with professional drying and dehumidifying to prevent mold growth.
We also use water detection meters to find hidden water damage that may lead to mold growth, rusted pipes, or other issues. Our range of water damage restoration services includes repair or replacement of structural elements such as rotted wood or ruined drywall, and cleaning or protection of personal contents or decorative items.
You can count on our water damage cleanup services to quickly restore your property to its original condition.
Our Mission is to Restore Peace of Mind.
For flood cleanup and water damage restoration services in Round Rock, TX area – call ServiceMaster Restoration by Century at (512) 765-9630. Our emergency call center is available 24 hours a day to help when you need it most.
Let us show you how ServiceMaster Restoration by Century can help.
Related Water Damage Cleanup Services
Water Damage Restoration in Pearland, TX
Water Damage Repair in San Antonio, TX
Water Damage Mitigation in Austin, TX
Flood Cleanup in Georgetown, TX