RestorationMaster
Upon arrival, the technician will go over a water restoration checklist in order to determine what is required for your property. Please feel free to refer to it at any time.
Structural Drying
How long will the drying process take?
The answer to this question will depend upon a variety of factors:
Location
Duration
Source of the water
Type of materials that were damaged
Current weather condition
How quickly the restoration services can begin
RestorationMaster will check in frequently in order to properly monitor and reposition the drying equipment.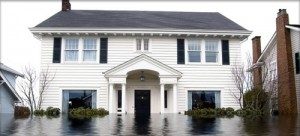 There may come a point where your carpet may feel dry; however, the padding and subfloor underneath may still be wet. The technician will be able to properly determine when everything is completely dry with a moisture meter. While every case is different, the drying process will usually take between three and five business days.
How do I know when my property is completely dry?
With the efficient testing of our advanced equipment, our technician will be able to determine when everything is completely dry. Do not be fooled if the area feels dry.
Will turning up the heat enhance the drying process?
Not necessarily. The technician will be able to properly adjust the temperature to allow for maximum efficiency. During this process, please refrain from changing the setting or shutting off the HVAC system, as doing so will prolong the process.
The wood floors are wet and breaking apart. Will they need to be replaced?
All of the flooring will be properly evaluated by the technician to determine if it will require replacement or not. Our advanced drying equipment will allow us to create an environment that is guaranteed to dry the wood floors quickly and effectively. But depending on the thickness of the wood and the finish, the drying process can take up to three weeks or longer. If an insurance claim is filed during this process, your provider can help you decide whether replacing or refinishing the floors will be the best option.
What will happen to my damaged furniture?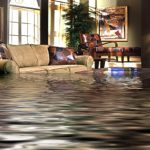 The extent of the damage will be assessed by the technician, who will then decide if the furniture can be restored. Although keep in mind that it must be dried first in order to make the best decision. If the furniture is deemed to be unsalvageable, it will be documented at your convenience. If any additional items need to be thrown away, RestorationMaster will provide a customer release form that will require your signature.
Will I need to move out temporarily during this process?
The answer to this question will depend entirely on you and your family. Although you may want to work with your insurance provider to help determine what solution works best for you. Just keep in mind the following:
Child and pet supervision is required around the drying equipment
The equipment will create some noise
The home or building will feel a bit drafty
But it is essential that this equipment remains on as long as required in order to allow for efficient drying. If any of these conditions will be a disturbance to you or your family, you may want to consider relocating for a few days.
Why does it smell?
Odors are a natural part of the drying process. But they can be strong and overwhelming when there are higher levels of heat and humidity, especially around the accident areas and drying building materials. These odors are not to be confused with those of mold and mildew. Once the heat and humidity levels have dropped, these odors will begin to dissipate on their own. The technician can also apply deodorizers to minimize the effects.
Does everything have to be removed from the room?
While it is generally not required, in some cases it is necessary. Your technician will be able to notify you in advance if it is needed.
My ceilings are also wet. What can you do to fix this?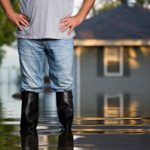 The technicians will inspect the ceiling, measuring the moisture content. He/she will then determine the extent of the damage based on the readings. It may be necessary to remove a part of the ceiling to allow for proper ventilation. But insulation that is wet can be a hazard; therefore, it may also need to be removed.
Is it ok to walk around the drying area during the process?
While it is required to wear shoes – for your safety – when stepping on these areas, RestorationMaster highly recommends that foot traffic is kept to a minimum.
Carpets and Other Floor Coverings
Is my carpet able to be restored?
The answer to this question will depend on the following:
Permanent stains (such as red wine spills)
When the carpet covers hardwood floors (to save the wood flooring)
Sewage contamination
Loss of adhesion (this may have happened due to prolonged exposure to the water or age of the carpet)
Delamination (when the backing of the carpet separates from the fibers)
I have specialty flooring. Why does it need to be replaced?
Although porous materials are the most prone to damage, nonporous materials can also soak up water and prevent them from drying effectively.
There is still wet carpet on my stairs. Did the technician leave this on purpose?
Due to safety reasons, the carpeting on the stairs is generally not removed during the drying process. This is because there may be tack strips or staples on the steps that are left exposed. However, there are some exceptions: when there is hardwood flooring underneath or there is sewage contamination. But removing the tack strips is generally not recommended as it may damage the floor underneath. However, when they are exposed, be sure to use extreme caution when walking around this area. If the carpet is not able to be restored, it will be removed at the time that the new carpet is ready to be installed.
How will my carpet pad be matched with a new one?
It will be brought back to our facility to be matched with a new one. When they are available, an identical one will be ordered for reinstallation. Otherwise, a similar one of the same quality, thickness, and density will be used instead. Keep in mind that the color may be different due to the manufacturing date.
What will be done with my area rugs?
All rugs will be safely transported to our facility for special treatment. This is because a regular wash will cause them to bleed colors and cause discoloration. They will then be properly dried, cleaned, and returned to your home.
At any time, you can also refer to our water damage prevention tips to learn how to prevent property damage in the future.
Drying Equipment
Why do you use air movers and dehumidifiers?

Water can be absorbed into the building materials when water damage has occurred.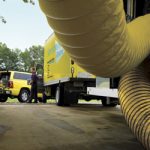 When drying these surfaces, theyrequire the use of high-velocity air movers in order to speed up the evaporation process. The use of dehumidifiers will then remove the moisture from the air in order to prevent further damage to the walls and ceiling. As this process is extremely important during the restoration and cleaning of your home or building, please refrain from turning off or moving the drying equipment without first contacting RestorationMaster.
Who will monitor the drying equipment?
The water damage restoration technician will install and frequently monitor all equipment in order to allow for maximum efficiency. However, it is imperative that this equipment remains on at all times. If it must be turned off, please notify us as soon as possible.
How much does it cost to run the equipment?
The answer to this question will depend mostly on the average electrical rates. However, the average is about $1 per day per machine. The exact costs can be provided by your local electricity company.
Sewage
What if my property has been contaminated by sewage water?
Hard surfaces are the easiest to be cleaned and sanitized. Others will need to be disposed of properly. Materials that are porous, including insulation, wood, particleboard, ceiling tiles, paneling, etc., should be removed immediately upon the first visit.
Payment
Who is responsible for the payment of the services?
Ultimately, you, the property owner, are responsible for the water damage repair service. Upon arrival, a RestorationMaster technician will provide you with a form that authorizes him/her to perform the work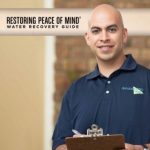 and collect payment. If an insurance claim was filed, we will usually only collect the deductible, billing the remaining balance to your insurance provider. When dealing with a large loss, your mortgage company may also be included on their form in addition to requiring their signature. If a claim is not filed, then the full payment will be expected at the time of water damage repair service.