Basements are a prime location for flooding because they're the lowest level of a building. Sewage backups, water from heavy rains, or an overflowing sump pump can lead to an unintended indoor swimming pool. It's important to remove the excess water as quickly as possible because a dark, damp basement is a prime breeding ground for mold. The technicians at
ServiceMaster Recovery Services by TLC
provide high quality flooded basement cleanup services to clients in Port Arthur, TX. We arrive within 2 hours of your call to stop the spread of the water and begin the cleanup process.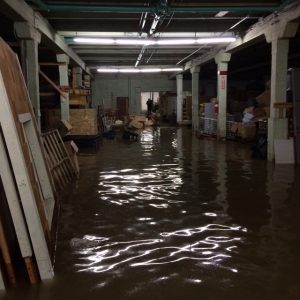 A flooded basement won't dry up on its own, like a sidewalk puddle after a rainstorm. The water can spread and cause a great deal of damage, especially in a finished basement. That's why it's so important to call ServiceMaster Recovery Services by TLC at the first sign of excess water. We'll clean up the water and moisture and repair or restore any damage. We can clean, dry and restore carpets in finished basements.
ServiceMaster Recovery Services by TLC's flooded basement cleanup process includes:
Emergency response: We evaluate the damage and use it to create our estimate.
Water removal and drying: Our state of the art drying equipment removes excess water and moisture from structural elements, furnishings and carpeting.
Reinstallation and cleaning: We move furniture and appliances to facilitate drying and we'll replace them when we're done. We'll also make sure everything is tidy before we leave.
If you have water in your basement in Port Arthur, TX, call the professionals at ServiceMaster Recovery Services by TLC. We'll thoroughly remove water and excess moisture from your basement and restore or repair any damage. Call us 24 hours a day, 7 days a week at (409) 895-2588.
---
Related Flooded Basement Cleanup Services
Flooded Basement Cleanup in Orange, TX 
Flooded Basement Cleanup in Westlake and Lake Charles, LA 
Flooded Basement Cleanup in Bridge City and Beaumont, TX