Construction projects are major projects both in residential and commercial settings and they almost always leave the area in some degree of disrepair. Dirt and dust are a major byproduct of construction work which can spread well beyond the site to the rest of the building and there are often building materials left behind as well that can add to the hazard. ServiceMaster Disaster Restoration and Recovery provides post construction cleaning services in Palo Alto, CA to restore construction sites to a safe condition after the work has been completed. Our technicians will carefully restore the entire area in commercial and residential buildings.
Post Construction Cleaning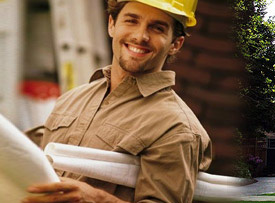 The dust created by construction projects must be removed because it can cause health problems and also get caught up in the HVAC system which can lower its efficiency. While the dust and dirt left behind is the main problem, the construction crew may also leave behind building materials such as nails, screws, and other parts that make the site hazardous to enter. The technicians of ServiceMaster Disaster Restoration and Recovery can remove excess dust as well as leftover building materials from a construction site so that it is once again safe for use. Our post construction cleaning services are in compliance with local codes and insurance requirements and include the following:
Removal of paint overspray
Air diffuser dusting
Light fixture cleaning
Bathroom fixture cleaning
Wall and window spot cleaning
Vacuuming and spot treatment for carpeting
Hard surface floor mopping
We start these services by evaluating the entire construction site and create a cleaning plan based on this evaluation. A copy of the cleaning plan is provided to you and your insurance company and we assign a field supervisor to implement and follow the cleaning plan. You can approach the field supervisor with any questions or concerns at any point during your project.
Call ServiceMaster DRR
If a construction project has just been completed at your home or office in Palo Alto, CA area, contact ServiceMaster Disaster Restoration and Recovery for professional post construction cleaning services. Our technicians can remove all dust, dirt, and debris from the site so that it is safe to enter and use. You can reach us 24 hours a day at (408) 457-0633 to learn more about our post construction cleaning services in Palo Alto, CA.
---
Related Post Construction Cleaning Services
Post Construction Cleaning in Los Altos, CA
Post Construction Cleaning in Fremont, CA
Post Construction Cleaning in San Jose, CA
Post Construction Cleaning in San Mateo, CA
Post Construction Cleaning in San Francisco, CA