Northeast Philadelphia residents, property owners and managers can avoid the harmful effects caused by unattended blood, by calling ServiceMaster TEAM, a professional blood clean up company. When sudden death, crime and accidental injury occur, dangerous blood borne pathogens can be released into the environment, and it's important to call a professional blood clean up company.
As a professional blood clean up company, ServiceMaster TEAM has developed a blood clean up and remediation process that sets the standard in the blood cleanup industry today. For over 15 years, our highly skilled technicians have restored property and vehicles affected by suicide, homicide, unattended death or accidental injury allowing those left behind to begin to recover from these types of traumatic events. ServiceMaster TEAM will use extreme caution when handling all bio hazards making sure the blood clean up is performed as quickly and as compassionately as possible.
ServiceMaster TEAM Sets the Bar in the Blood Clean up Industry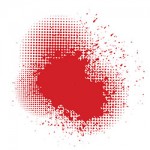 ServiceMaster TEAM technicians will be with you every step of the way. Our crew will arrive at the blood clean up scene in an unmarked vehicle and immediately get to work blocking off the blood clean up area from family members, employees and patrons until the blood clean up and remediation effort is complete. Our trained employees wear personal protection equipment, (PPE) to prevent further contamination at the blood clean up site, and they will scrub and wipe all surfaces with powerful commercial grade bio wash solutions that will disinfect, deodorize and sanitize the area. We then transport all blood and biohazards to a fully licensed disposal site.
Our blood cleanup services have been used in the following types of situations:
Northeast Philadelphia's Trusted Blood Clean up Company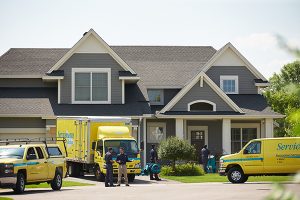 At ServiceMaster TEAM we understand that blood clean up is about more than just restoring a property or vehicle for safe reuse and reentry. Helping Northeast Philadelphia residents recover after a tragedy occurs is a responsibility we take very seriously. We will work with insurance carriers and law enforcement in the event an insurance claim can be made. When necessary, we connect those affected by tragic events to professional counseling services that can provide confidential family assistance and support.
What Does Blood Clean up Cost?
The cost of blood clean up can vary widely depending on the nature of the situation and what needs to be done. The major factors that contribute to cost of blood clean up are the amount of hazardous materials that may need to be disposed of and the scope of work. Our clean up team will include the cost of waste disposal and transport fees into the total cost of the blood clean up project. At times it may be necessary to remove carpeting, flooring and ductwork. Our crews will work diligently to salvage any materials that are not contaminated and may be reused in the future.
If you need assistance with blood clean up in the Northeast Philadelphia area, call us at (215) 399-4866. Northeast Philadelphia residents can reach a live operator 24 hours a day, 7 days a week, and in most cases we can arrive at your location in a few hours.