In situations involving suicide, the family is left to deal with the emotional grief and the cleanup and
ServiceMaster Restoration by Complete is dedicated to providing suicide cleanup services in Newark, NJ and the surrounding area. 
We will remove the physical evidence and completely restore the scene so that families can begin their recovery.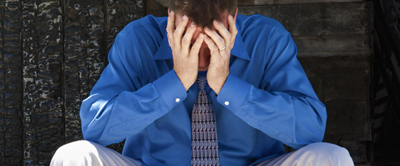 Call the Experts in Suicide Cleaning
The scene of a suicide can be very traumatic and it is also dangerous as tissues, blood, and other bodily fluids may be found in the area.  These materials make the scene especially hard for families to face and it takes professional cleaning services to remove these materials and disinfect the area to eliminate the threat of disease and infection.  Suicide scenes will also still contain objects that may have been used by the victim such as a weapon or hypodermic needles that need to be removed by professionals.
Suicide Cleanup from ServiceMaster Restoration by Complete
The ServiceMaster Restoration by Complete technicians that provide suicide cleanup services are highly trained to fully restore the area and are empathetic towards those who have just lost a loved one to suicide.  We will restore the scene back to its original state by removing biohazard materials such as blood and bodily fluids as well as any lingering odors.  You can expect the following from our suicide clean up service:
Work in compliance with OSHA regulation and state and federal standards
Licensed and bonded technicians
Trained and insured technicians
Safe transport of biohazard materials to a licensed medical waste company
Suicide Support Services
By restoring the scene of a suicide back to its natural state, we help ease some of the emotional burden of the situation to family and friends of the victim by removing the physical evidence.  However, the pain from losing someone to suicide goes much deeper than this and we can refer those who are grieving to counseling professionals who can help with the healing process.
You can call us anytime 24 hours a day at (732) 751-4004 for suicide clean up services in Newark, NJ.