ServiceMaster has been at the helm of the residential and commercial cleaning industry for a very long time. Even as we focus on providing excellent services to our customers, we are very mindful of the effect that some harsh commercial cleaners have on our environment. Many traditional cleaning products have chemicals that can harm your health and cause damage to the environment as they release pollutants into the soil and air.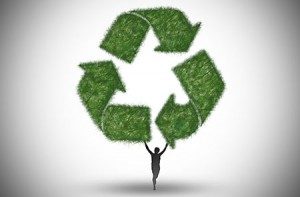 We are aware that many of our customers consciously choose to use eco-friendly and non-toxic, home cleaning products. Aside from this, we like to do our bit for the environment and provide green cleaning services to our residential and commercial customers. This is our way of reducing our carbon footprint and helping our customers do the same. You can opt for green cleaning products when you hire ServiceMaster Restoration by Complete for cleaning services in New York, NY.
Green cleaning in New York, NY
We use high-grade, green cleaning solutions that have very low toxicity levels. They are an excellent option compared to traditional cleaners that have a number of harmful chemicals in them. The products we use have the stamp of approval from leading environmental agencies. The different services that we use these products for include:
Hard surface floor cleaning
Carpet cleaning
Upholstery cleaning
The Benefits
You do not have to worry about whether these products are as effective as traditional cleaning agents. They are chosen with care and are highly effective for home and office cleaning. There are a number of benefits to using these green cleaning products, such as:
Lower toxicity levels which reduces the harmful effect on our environment
All these products are biodegradable
They don't have any VOC, acidic, or alkaline content
All products are Green Seal and Environmental Choice approved
The Safe Alternative
When you opt for our green cleaning products, it becomes a safer alternative for both your health and our natural environment. You can opt for these products for all the cleaning services we offer in New York, NY.  For more information about our green cleaning services or to schedule an appointment, call ServiceMaster Restoration by Complete at (347) 380-8388.