ServiceMaster Kwik Restore
Disasters come in all sizes and require different levels of cleaning and restoration. Sometimes a disaster causes enough damage that reconstruction services are needed. Fires, storms, and accidents can render a structure unstable and in need of reconstruction services to provide a safe habitation again. ServiceMaster Kwik Restore provides high quality reconstruction services for residential and commercial clients in New Berlin, WI after a major disaster. Our highly trained staff is capable of managing all types of projects, large or small.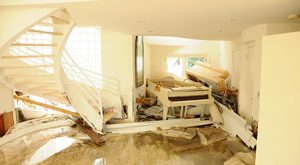 Our reconstruction staff includes carpenters, handymen, and subcontractors. They have the experience and training to rebuild anything and everything a project may need. We have the tools and equipment for all projects: from a simple remodel to a major reconstruction. We manage the entire project, so you can focus on other activities.
Our complete services include:
Full service general contracting
Consultation and design
Architectural reports and blueprints
Obtaining all necessary permits and licenses
Carpentry, framing, and custom woodwork
Full remodeling
Roof repair/replacement
Plumbing and electrical work
Painting and staining
Wallpapering
Smoke sealing
Carpet and flooring
Custom window treatments
If your home or business in the New Berlin, WI 53151 area has experienced structural damage to the point of needing reconstruction services, call ServiceMaster Kwik Restore at (262) 395-7793. We are available 24 hours a day, 7 days a week. We arrive quickly to stabilize the building, beginning the process so you can get things back to normal as soon as possible.