ServiceMaster Kwik Restore
Serving the Milwaukee, WI area since 1976
Many death scenes may contain biohazard materials that pose serious health risks if they are not properly handled and if the scene is also a crime scene, the cleanup can become even more complicated.  Once law enforcement has been contacted, it is important to call
ServiceMaster Kwik Restore 
for
death cleanup
services.  The certified technicians of ServiceMaster are trained to provide effective
death cleaning
services to the
Milwaukee
area and we also help those most affected by the tragedy find support and guidance to help them cope.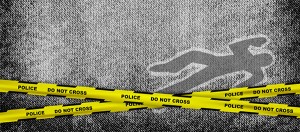 Bodies can decompose rather quickly after death if they are unattended and the sight of such a scene can be very overwhelming.  An "unattended death" is a death in which the victim dies alone and in some cases may not be found until weeks or months later after the body has started to decompose. ServiceMaster provides the following death scene cleanup services:
Death and Crime Scene Cleaning
If a death is the result of a criminal act, then the scene is also a crime scene.  Crime scene clean up services require special attention and our technicians are specially trained to work with law enforcement officials to ensure that any evidence is protected and recovered.  Our death clean up services begin with an assessment of the scene followed by the creation of a communication plan to help keep our customers informed of the job.  These services also include the following steps:
Use of personal protective equipment (PPE)
Arrival in unmarked vehicles to protect your privacy
Removing contaminated furnishings such as furniture and flooring
Scouring the scene to remove blood stains
Use of commercial grade cleaning solutions to prevent the spread of infection from biohazard materials
Safely transport and dispose of all biohazard material while complying with federal and state law
Assisting with insurance claims
ServiceMaster can effectively restore death scenes to their original condition but the emotional trauma felt by the family and loved ones of the deceased will last long after the scene is restored.  We refer our customers to counseling professionals who can help them deal with their emotions from the tragedy and begin their recovery.
Do not hesitate to call ServiceMaster Kwik Restore at (414) 433-8008 anytime if you need help from professional death cleaners in Milwaukee.  We are on call 24 hours a day 7 days a week and will dispatch a team of technicians to your location within a few hours of your call.