Many different types of injuries can involve blood and while the sight of blood is no reason to panic in many cases, it must be treated like a biohazard material.  Blood tends to contain disease causing agents such as viruses and bacteria, and coming into contact with it can be hazardous. 
ServiceMaster NCR
provides blood cleaning services in McLean, VA to safely cleanup blood and plasma.  We use the best cleaning products available to effectively remove blood and blood stains and our technicians are highly trained to handle the removal of blood borne pathogens (BBP).
Trusted Blood Cleaning Services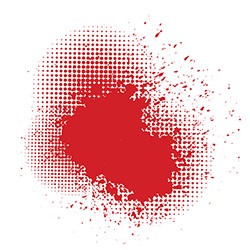 We have been serving the McLean, VA area with our specialty cleaning services for 30 years and in that time, we have become a trusted provider of biohazard cleaning services including blood cleanup.  We use specialized bio wash cleaning products that can fully remove blood, plasma, stains, and other biohazard materials from various surfaces and objects.  We also have the right products and equipment to decontaminate and sanitize the area to reduce the risk of spreading infection or disease.  Our technicians will put aside heavily stained materials such as furniture, clothing, and other objects for cleaning.
We provide blood cleaning services as part of the following:
Death Cleanup
Suicide/ Homicide Cleaning
Bio Recovery
Crime Scene Cleaning
Trauma Scene Cleaning
Biohazard Cleaning
Our blood cleaning services consist of these steps:
Decontamination: The affected area is completely decontaminated and sanitized after all blood and other biohazard materials are removed.
Odor Removal: Foul, unpleasant odors can be removed with our powerful deodorizers.
Proper Disposal: The blood and biohazard materials we remove are taken to a licensed medical waste facility that can dispose of them properly.
Insurance Assistance: We will help you file your claims with your insurance provider.
Confidential Family Assistance and Support: Our technicians understand the sensitivity of the situation if a family member or loved one has been lost. We will approach these situations with a sense of compassion and put those who need additional help in touch with professional counselors.
Safe Procedures: We use safe cleaning products and methods and always follow local, state, and federal regulations.
Any amount of blood can be potentially dangerous which makes it safer to leave the cleaning to the professionals.  We will not only remove blood and stains from the scene of an injury or death in McLean, VA, but also disinfect the scene to make it safe for use again.  If you need blood cleaning services in McLean, VA, give us a call at (703) 596-3171 anytime 24 hours a day.